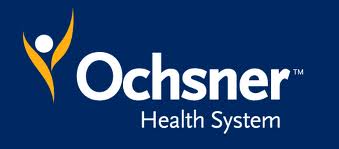 Healthgrades and Ochsner Health System has announced the availability of online appointment scheduling, enabling consumers to book real-time, online appointments with Ochsner doctors who utilize the Epic EHR. Today, more than one million people a day use the Healthgrades websites to search, compare and connect with hospitals and physicians based on the most important measures when selecting a healthcare provider: experience, hospital quality and patient satisfaction.
Online Scheduling Functionality Details
The online scheduling functionality offers consumers in the Ochsner Health System market the convenience of booking appointments online, increasing accessibility to the right doctor and improving their satisfaction with the patient experience. For physicians, it improves a practice's ability to engage healthcare consumers more efficiently and convert them into new patients.
In addition to scheduling an appointment and understanding patient satisfaction and hospital outcomes information, consumers and physicians can compare physicians based on other key factors such as patient satisfaction, practicing specialties, procedures performed, conditions treated, years in practice, insurance information, language, malpractice and sanctions, etc. 
"It is essential that our patients have the ability to access high-quality care when needed," said Warner Thomas, President and CEO, Ochsner Health System in a statement. "When a patient is feeling ill, quick access to care is imperative so that their medical needs can be addressed and patients can get back to living life. Through this partnership, patients can conveniently schedule online appointments with their physician of choice."