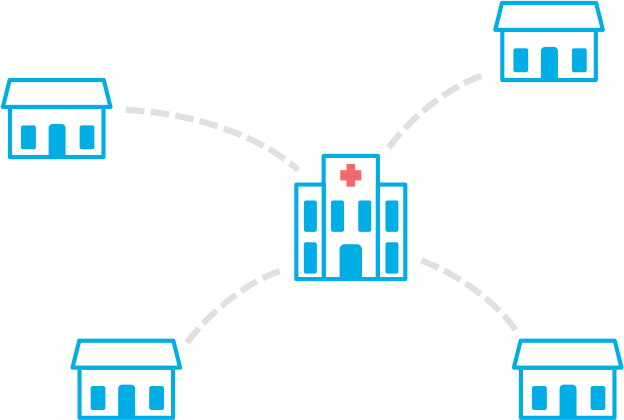 Careport Health, a technology company that helps health systems better manage their post-acute care networks has raised $3.8M in funding to accelerate growth. The round was led by Baseline Ventures, with participation from CommonAngels Ventures, Excelerate Health Ventures, Generator Ventures, Launch Capital, 500 Startups and Andy Palmer. 
Eliminating the Information Gap
After witnessing the challenges of finding post-hospital care, Dr. Lissy Hu, a Harvard Medical School and Harvard Business School alumna started CarePort in 2012 dedicated "to eliminate the information gap and ensure every patient receives the best post-hospital care."
40% of Medicare patients need post-acute care after being discharged from the hospital. Yet the process of finding an appropriate skilled nursing facility or home health agency can be fraught with challenges for patients. The technology for finding post-hospital care has not evolved much beyond a paper list. Hospitals provide patients in need of rehabilitation services a list with names, phone numbers, and addresses of providers. This opaque process can be equally frustrating for hospital staff.
"As a case manager, you know the quality of facilities varies as well as their ability to effectively manage the patient's recovery needs. But Medicare regulations say that you can't recommend one place over another, so patients are truly on their own," said Bonnie Geld, Vice President of the Center for Case Management.
An online booking engine for post-hospital care
CarePort collects and analyzes data from hundreds of post-acute care organizations to identify providers that match a patient's unique clinical needs and preferences. Higher quality providers, such as those with low readmission rates, are presented to patients in an easy-to-understand and engaging format. Patients at Massachusetts General Hospital who use CarePort to help find rehab after an elective joint replacement procedure like "being able to take virtual tours of selected places, getting places within a certain distance, and the facility ratings." Geld believes, "CarePort is the first truly patient-centered discharge planning tool."
For hospitals, ensuring that patients receive high quality post-acute care has become a high priority issue with the continued transformation to value-based payment systems, including readmission penalties, bundled payment programs, and accountable care organizations. "We get penalized when patients come back to the hospital. It's bad for us. It's bad for patients," explains Joel Vengco, CIO at Baystate Health. "CarePort helps us find high-quality post-acute care for our patients. When a Baystate patient leaves the hospital, they are in good hands."
With the new capital, CarePort will extend its platform capabilities to provide valuable information for providers to collaborate in the management of patients in post-acute settings.  Hu explains, "The first step in the journey starts at the hospital, where we help patients and their caregivers find and select the best post-acute provider.  Next, we provide the ability to monitor a patient's recovery and make sure they are receiving the appropriate care."
CarePort's platform tracks a patient's recovery course in real time across post-acute settings and relays key information to the patient's care team. CarePort breaks down information silos and exposes objective outcomes data in a timely fashion so that providers across the care continuum can work together to improve post-acute care in a patient-centered manner.