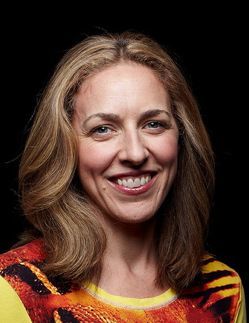 Former associate director of the Pew Research Center, Susannah Fox has been appointed the new chief technology officer (CTO) at HHS. Fox will replace Bryan Sivak who held the post since 2012 after succeeding the inaugural CTO Todd Park. 
In a post on the HHS Idea Lab blog, Fox said "when I was asked to consider the role of Chief Technology Officer at the U.S. Department of Health and Human Services (HHS), to serve under the leadership of Secretary Burwell, I was drawn by the possibilities:
– To support and expand the data liberacion work that Todd Park, the first CTO of HHS, sparked. I'm a health data geek from way back and think we've only just begun to harness its power. The Health Datapalooza will kick off on May 31 and I can't wait to reconnect with old and new friends.
– To nurture the entrepreneurial spirit that Bryan Sivak and his IDEA Lab team have ignited across all 11 HHS operating divisions. Their participatory approach to solving problems matches my own methods. We have so much to learn from our colleagues all across the country, as well as from the real health care delivery experts – the citizens we serve.
– To shine a spotlight on the role that citizens play in strengthening the health of our country. Technology's true impact is only just now emerging in this area. The internet gives us greater access to information, yes, but even more importantly, it gives us access to each other.
The final straw was meeting Mary Wakefield, PhD, RN, the Acting Deputy Secretary of HHS. Her intensity and commitment to service matches that of two other clinician-leaders I have had the honor to work with: Rebecca Rimel, RN, MBA, the president and CEO of the Pew Charitable Trusts, and Risa Lavizzo-Mourey, MD, MBA, the president and CEO of the Robert Wood Johnson Foundation.
One morning a few weeks ago I went for an early-morning run. I thought about the thousands of people who have shared their stories with me over the last 15 years, hoping that I could find a way to channel their ingenuity, humanity, and hard-won experience to heal health care. Not to be too metaphysical, but I felt all of them with me at that moment. I knew then that I would serve them by taking on this role if it was offered to me."
So, when the call came, I accepted the job. I can't wait to get started. And I'm counting on all of you to help! Thank you in advance."
Most recently, Susannah Fox served as the "entrepreneur in residence" at the Robert Wood Johnson Foundation.