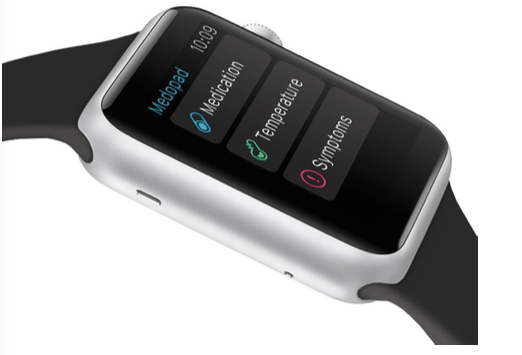 King's College Hospital in London is launching a pilot that will equip patients going through chemotherapy treatments with an Apple Watch to improve medication management and adherence, Wearable reports. Using Medopad's Apple Watch Chemotherapy app, patients will receive on-wrist notifications of their medications to take. Patients will also be able to track their symptoms and temperature to submit to physicians in a couple of taps. Medical staff will also have access to patient's activity levels captured by the Watch's accelerometer through Medopad's software solution.
So far, the British-based company Medopad who has been building apps for doctors since the inception of the iPad was able to acquire a couple of Apple Watches at the beginning of the trail. This was mainly due to the short supply in the market; however, Medopad's CTO Dan Vàhdat noted that the company plans to purchase 100 or 200 Apple Watch devices.
"After the treatment is over, another patient can use the Apple Watch so it could work out at £50 per patient. When you compare that to chemotherapy treatments and the fact that one pill could cost £1,000 per day it's worth it," said Vàhdat. 
With approximately 10% of the NHS budget allocated to cancer treatment, the pilot could help save money while improving medication adherence and management. "Patients forget to take the drugs or lose them. There are also many unnecessary visits to A&E because doctors don't have access to that information," said Dr. Rich Khatib, CEO of Medopad. 
Medopad plans to roll out additional pilots to other hospitals in London and has plans to work with private hospitals in other countries such as China.