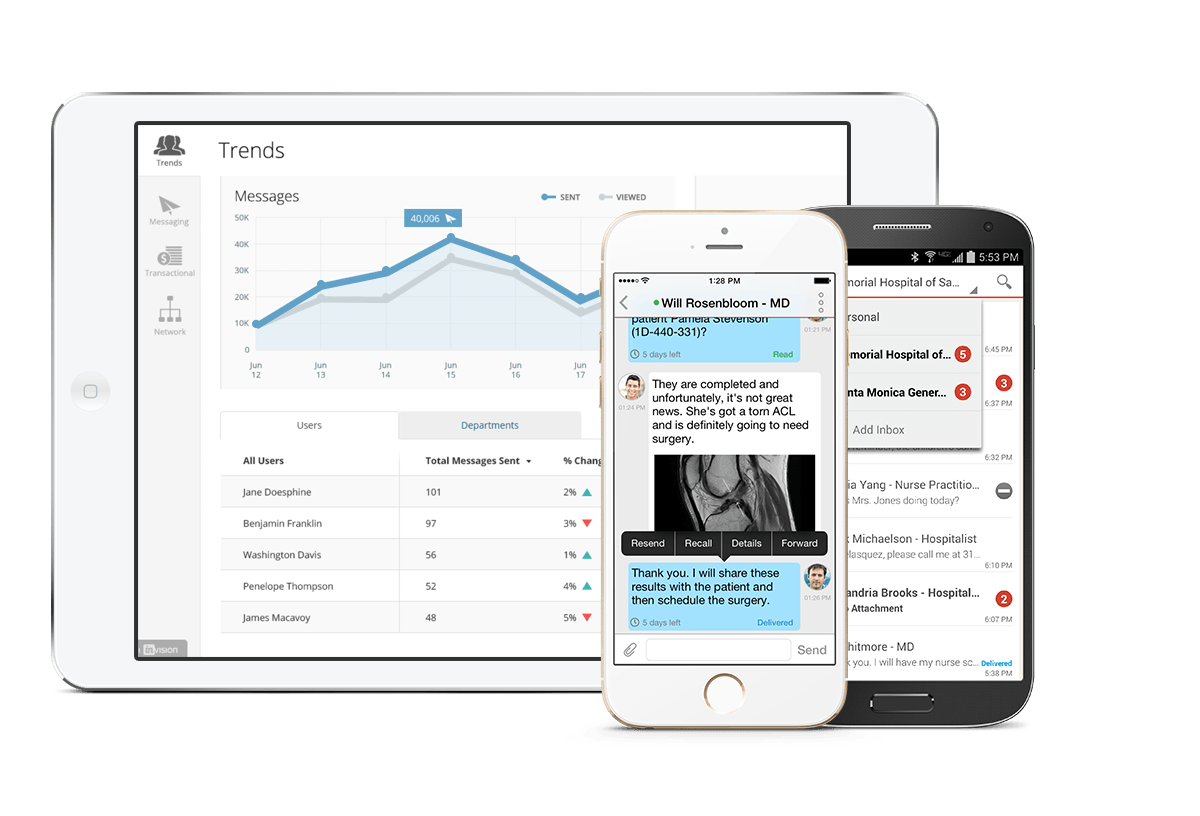 TigerText, a provider of secure, real-time messaging for the enterprise, today announced today it has been named a Box Assured App. The Box Assured Apps Program assesses the enterprise-readiness of apps in Box's ecosystem, ensuring the apps have met a series of critical industry security and privacy requirements. 
In addition to being introduced as a Box Assured App for meeting critical security and privacy requirements, TigerText now enables Box customers to easily and securely share documents, photos and videos stored in Box via its secure messaging platform. For healthcare organizations that use Box to store and manage files, this partnership will allow them to securely send these files – including any that contain PHI – to other colleagues via TigerText, all while maintaining HIPAA compliance. It also enables them to set time limits on how long a file can be viewed for, as well as recall sent texts.
Box announced TigerText's participation in the Box Assured Apps program in a keynote presentation at Box's recent developer conference, Box Dev. TigerText first announced its integration with Box in April 2013. TigerText is a leader in secure, real-time HIPAA compliant messaging for hospitals and allows organizations to create private and secure mobile messaging networks. This controlled platform replaces the unsecured SMS text message that leaves protected health information at risk.
The integration with Box enables customers to:
– Securely send Box-stored files, photos, or videos to any PC, Mac or mobile device
– Bring enterprise-class cloud storage into secure texting workflows
– Set time limits on a recipient's ability to access files
– Recall sent texts to prevent further access
– Stay compliant with HIPAA, SOX and other security and privacy regulations
Used by 38 percent of Fortune 500 companies and hundreds of the top healthcare systems in the U.S., TigerText has established itself as the leader in the secure enterprise messaging space. The speed, compatibility, and ease of TigerText's secure messaging tool helps to increase workflow and employee satisfaction. Users can communicate from any smartphone or computer with key features that include an integrated company directory, delivery and read notifications, user controlled message lifespan, group messaging, and secure file sharing. To date, the app has been downloaded over 4 million times. It is available for download for free on Apple and Android devices. 
"TigerText is an important partner for Box for Healthcare," said Missy Krasner, Managing Director for Healthcare and Life Sciences, Box. "With Box, healthcare organizations have the ability to securely collaborate, manage and store sensitive documents and through our integration with TigerText, our customers can send Box files via their secure messaging app to maintain complete end-to-end HIPAA compliance. By certifying TigerText as a Box Assured App, we're providing a seamless way for our customers to quickly and safely share information with each other from any device."