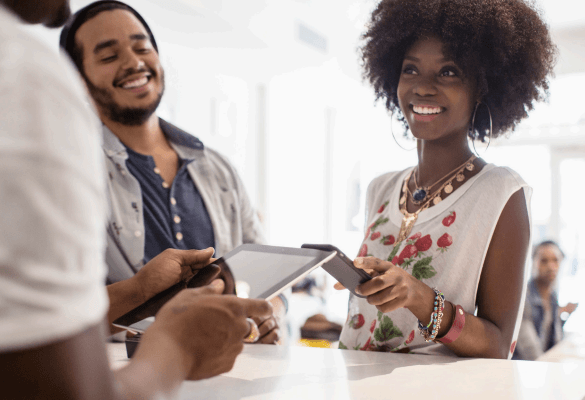 The U.S. healthcare industry's billing and payment system is a horse-and-buggy in a world contemplating driverless cars. Consumers, shouldering higher costs, are frustrated by the system, which still largely relies on paper and telephone calls for billing and payment. The $2.9 trillion sector needs to transform the way it does business, creating a more transparent, seamless, convenient way to bill and collect money from its customers, according to "Money matters: Billing and payment for a New Health Economy," a new report from PwC's Health Research Institute (HRI), which identifies consumer pain points and desires, and offers a roadmap for a modern billing and payment system.
"Businesses that make this shift – offering convenient, seamless, quality, reliable and transparent billing and payment – will be rewarded in the New Health Economy," said Kelly Barnes, PwC's U.S. health industries leader. "They will retain more customers and attract new ones."
To create a roadmap for a new consumer healthcare payments system, HRI commissioned a survey of 1,000 U.S. adults. HRI also analyzed commercial claims from 34 million Americans in the Truven Health MarketScan® 2012 commercial claims database.
Key findings include:
– Patients and affluent consumers are most dissatisfied with the healthcare billing and payment system. For example, one in two Americans in poor or fair health – the greatest utilizers of the system – rated hospitals poorly on price transparency and affordability.
– Cost-conscious millennials are more likely than the general population to judge healthcare organizations based on their billing practices. They also are more likely to challenge medical bills, search for better deals and make value-based decisions.
– Consumers and new entrants are beginning to circumvent the claims-based healthcare payment system, especially when seeking primary care and chronic disease management.
– Four in five adults with commercial insurance paid less than $1,000 in out-of-pocket expenses in a year, according to an HRI analysis.  Approximately half had medical claims of less than $1,000. And yet as deductibles rise, more patients will find paying their share of their medical bills difficult. Medical bills continue to be a major cause of consumer bankruptcy. 
Roadmap to Building A Modern Healthcare Billing & Payment System
Heavy regulation of both the financial services and healthcare industries adds complexity and risk to innovation, despite recent efforts at administrative simplification. The HRI report identifies four strategies to building a modern healthcare billing and payment system that incorporate six consumer-oriented principles patients are looking for: convenience; transparency; affordability; reliability; seamlessness; and quality. These strategies include:
1. Accelerate the migration to digital. Commercial health insurers conduct just 15 percent of payments and 27 percent of payment remittance advice electronically. The rest of U.S. businesses average 43 percent for payment. This remains one of the system's most critical bottlenecks.
2. Partner with a sidestepper. The growth of high-deductible plans means more consumers will pay for care out-of-pocket and many find the claims process confusing and expensive. Providers and insurers should consider partnering with nontraditional companies offering services that sidestep claims.
3. Embrace simplicity. Many consumers do not understand their insurance benefits and are confused by their medical bills. Online payment sites, mobile apps and aggregated billing are all steps toward a simplified consumer experience.
4. Multiply payment options. As many as two out of three bankruptcies involve illness, injury, significant uncovered medical bills or a combination of these factors and the fallout from them. Offering choices for payment, making payment easy and helping consumers plan for costs can reduce bad debt and days in accounts receivable.
"Healthcare companies must consider shifting from a business-to-business to business-to-consumer billing and payment approach," said Paul D'Alessandro, PwC principal and customer leader, health industries. "Technology will play a significant role in creating ways to consolidate billing and payments, and mobile apps, online portals and other innovations should become more commonplace in the immediate future. For longer term solutions, the system should be redesigned to remove complexity and support a seamless customer experience."
PwC's full report Money matters: Billing and payment for a New Health Economy is available at pwc.com/us/healthcarebillingandpayments.