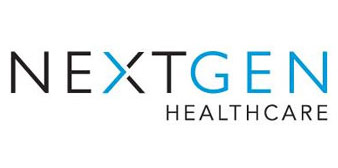 NextGen Healthcare, a wholly owned subsidiary of Quality Systems, Inc. and a leading provider of healthcare information systems, services, and connectivity solutions, today has announced the launch of NextGen® Care, a new population health and care management solution designed to streamline the care team's workflow, more effectively manage patient populations, drive better outcomes and decrease cost of care delivery mandated by evolving value-based payment models. The solution provides risk scoring to deliver actionable insights and point-of-care alerts, enabling care team members to easily identify gaps in patient care, automate outreach and manage specialist referrals; especially for those with chronic conditions.
NextGen Care, a complete, collaborative care solution, is built on the Company's core ambulatory solution suite and fully integrates with the NextGen® ambulatory product suite as well as patient engagement and measurement tools including NextGen® Patient Portal and NextGen® Dashboard. NextGen Care combines automated patient outreach with an embedded care management suite affording care managers the ability to execute multiple tasks for multiple patients―all from a single screen. With population health management at the heart of collaborative care, NextGen Care enables any practice to identify high-risk patients, as well as those requiring preventive care, and deliver proactive targeted outreach anytime, anywhere.
In addition to managing care from a single platform, the interoperability achieved through NextGen® Share, a national health information service provider (HISP), further facilitates seamless data sharing to ensure care team members – internal and external – can access patients' longitudinal health records. NextGen Care has been distinctively designed to arm providers with all the tools needed to deliver cohesive, value-based care to high-risk populations. Providers and clinicians can use NextGen Care to improve clinical and financial outcomes and meet the ever-increasing demand for quality reporting while significantly reducing the cost of delivering, monitoring and measuring care.
NextGen Care is designed for providers using the NextGen® ambulatory product suite. It complements Mirth® Care Enterprise, the recently launched vendor-neutral platform unveiled by QSI subsidiary Mirth, LLC.
"We've developed a cohesive delivery system that facilitates easy access, sharing and analysis of health data and brings care team members the right information, the way they want it, when they need it," said Michael Lovett, executive vice president and general manager for NextGen Healthcare. "With the onslaught of changes in healthcare, regulatory mandates, and the demand for high-quality reporting, care teams need interoperable solutions like NextGen Care to succeed amid the nation's new value-based landscape. NextGen Care equips our clients with the population health management solutions necessary to drive strategies and interventions, allowing them to improve the health of the individuals within the patient populations they manage in the most cost effective manner."