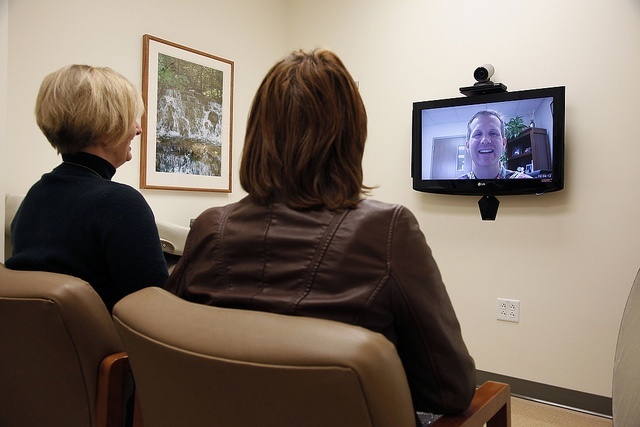 MercyCare Community Physicians and Cedar Rapids, IA-based avionics and IT systems provider, Rockwell Collins has partnered to build a telehealth clinic at 5070 Rockwell Dr. NE, which is set to open on April 20, according to The Gazette. The telehealth clinic will provide on-site health care to employees and their families on the company health plan through telehealth visits with remote Mercy physicians from three area clinics — in Marion, Blairs Ferry and downtown Cedar Rapids.
Two Mercy nurses will staff the clinic to support about 6,000 of Rockwell Collins's 8,0000 employees in Cedar Rapids, while nine Mercy physicians will take turns in telehealth video visits with patients and providing care for acute conditions such as sinus infections, ear infections, urinary tract infections, rash and flu. The new telehealth clinic is expected to save big for Rockwell Collins and its employees with shorter wait times — no more than five minutes, as well as increased productivity.
Telehealth Reimbursement Challenges
According to Megan Schmitt, a benefits analysts at Rockwell Collins, the company estimates employees will save between $30 to $80 by visiting the telehealth clinic. To combat the low reimbursement rates for telehealth services, MercyCare and Rockwell Collins worked closely with Wellmark Blue Cross Blue Shield to create reimbursement rates similar to what a physician would normally receive for an in-person visit.
MercyCare hopes this initiative will be successful and currently working with other companies in the area on similar partnerships.