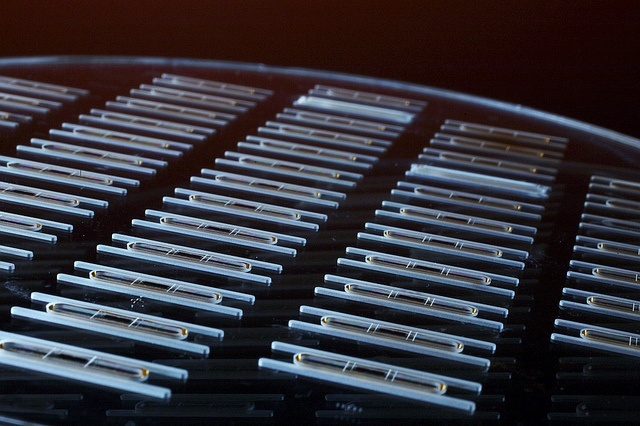 This post is sponsored by SyTrue
As the brawn of big data continues to swell, the quandary of actually realizing value from it rises with the tide; part of the problem is that most data remains largely untapped because most data remains largely unstructured. For try as technology vendors might—the subtleties of clinical data are innately complex—and natively human.
Cross-industry consensus illustrates that approximately 80 percent of all data remains unstructured. In healthcare, unstructured clinical data largely lives where it is first created: at the point of care in the form of free-text or semi-structured documentation. For decades, provider organizations have focused on implementing one-size-fits-all EMR/EHR solutions to capture clinical documentation from physicians and then funnel this data into downstream workflows, hoping to gain deeper functionality from billing and decision support, to predictive analytics or population management.
Structuring around 20 percent of healthcare's data had indeed proven valuable to meet minimal coding and reporting needs, but it has fallen short when it comes to supporting value-based models of care and actually improving patient outcomes. If anything, the EMR/EHR– penetration has added digital waste and administrative costs. Meanwhile, providers are disappointed with the unclear ROI of these systems and the disruption of clinical workflows such technologies have yielded. Further still, the frustrations mount while investments in new technologies, like analytics or business-intelligence products, fail to provide comprehensive, credible and actionable information required to guarantee the organization's financial viability.
Kyle Silvestro

"A healthcare system can expect to gain intelligence and thus operational value from technology, as long as the technology that is implemented is intelligently focused on smart, data driven decisions. If systems are not data driven organizations they will lack the insights to drive real change." said SyTrue's Kyle Silvestro, CEO and founder of the clinical intelligence company based in Chico, CA. "Clinical notes are still being created in the billions because that's how doctors best explain the clinical encounter. They have, so far, been excluded from analytics data flows because they are not discrete and the clinical richness they provide remains lost. But we now have a solution."
Data Value Lost in Translation
Silvestro's perspective points to the irony in HIT. Outdated technology has been used to capture and normalize data, but in doing so it eroded the clinical value of the information itself, making it unusable outside of coding for billing workflows. "People are aware of what's missing; this is not a perception problem, but transforming unstructured data into discreet ones requires deep, intelligent technology and that's why the task has felt insurmountable. That's why people have been making due with billing and claims-driven data. This was the hard problem of medical IT until now."
So where is the solution to solving healthcare information's hard problem? According to the minds behind SyTrue, it begins at the point of care with the clinical narrative— unfettered and untouched. Extracting its value consistently and at scale is not accomplished manually, but by translating all of the narrative and other unstructured formats' subtleties into data, standardized accordingly to the intended use, automatically. SNOMED-CT codes are applied for populating problem lists or to enable decision support tools, for instance. ICD or CPT codes are assigned when what is needed are primary and secondary diagnoses or a list of historical medical procedures. NCI terms are used to translate diagnostic reports into actionable data for cancer research or improving quality of care in oncology practices. The technology that does all that is known as natural language processing (NLP).
"The only way you can enable the next generation of HIT solutions is by enabling those systems to understands language and terminologies and give them the ability to automatically translate that language into discrete data that the user employs when and where it's relevant," said Silvestro. "That's what the SyTrue Platform helps us accomplish."
According to Silvestro, there will never be enough data fields to capture all the relevant clinical points that could ultimately impact downstream care. "It's impossible to piece together what happened without assessing all the pieces of why it happened. Take medication adherence, for example. We are talking about a $300 billion problem and possibly one of the leading causes for hospital readmission. If you look at only claims data, you are going to miss a key part of the picture, i.e. why the patient is not complying. May be he or she suffers from depression or knows English only as a secondary language. These are the critical factors, and the information is already there, but we need the ability to select and use it easily, to manage our populations correctly."
NLP: Beyond the Buzz
NLP realizes unstructured clinical data's value, but it isn't the sole solution to achieving true data integration and interoperability. "NLP is a key piece to generating clinical insight, but it's not the only one. The rest of the system is as important and this is why SyTrue makes integration and scalability a non-problem for our partners. Also, we made our NLP extensible, across medical specialties, care settings and types of workflows, so that we can empower physicians as well as case managers, quality or compliance officer, or the hospital's CFO with high quality data" said Silvestro.
The company has built a comprehensive "Smart Data" NLP platform, supported by a vast core terminology server to normalize free text in a myriad of coding systems and terminologies, while aggregating it with discreet data from EMRs and diagnostic information systems via its transformation interfaces. Those tools are not just robust, but designed to work in real-time to return actionable insights while the patient is being treated.
SyTrue seems to be effectively demonstrating the prowess of its platform, aiding major clients like Xerox-Midas+, which is using SyTrue's NLP to predict ICU stays, among other things, or Virtual Radiology, the largest radiology network in the country, who is applying this technology to extend its population health analytics and benchmarking tools.
Turning the skeptics and the scorned from data technology investments gone wrong isn't an easy task, but SyTrue seems up for the task. "We know it's been hard for organizations to create those big picture goals and translate them into actual impact, because some of the major pieces were missing. With the right tools, and they are out there now, a comprehensive, credible and detailed view on your clinical data is possible and simpler to achieve than you think. The value of data is in the details. Don't leave them out."