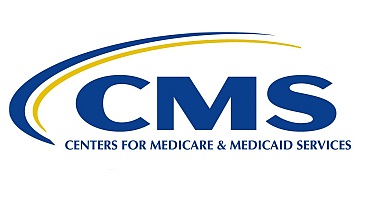 On Tuesday, the Centers for Medicare & Medicaid Services' Innovation Center (CMS Innovation Center) launched the Next Generation Accountable Care Organization (ACO) Model of payment and care delivery initiative. The next Generation ACO Model will offer a new opportunities in accountable care designed to set predictable financial targets, enables providers and beneficiaries greater opportunities to coordinate care, and attain the highest quality standards of care.
Initiative Details
The Next Generation ACO Model is an initiative for ACOs that are experienced in coordinating care for populations of patients. It will allow these provider groups to assume higher levels of financial risk and reward than are available under the current Pioneer Model and Shared Savings Program (MSSP). The goal of the Model is to test whether strong financial incentives for ACOs, coupled with tools to support better patient engagement and care management, can improve health outcomes and lower expenditures for Original Medicare fee-for-service (FFS) beneficiaries.
"The Next Generation ACO Model is one of many innovative payment and care delivery models created under the Affordable Care Act, and is an important step towards advancing models of care that reward value over volume in care delivery," said HHS Secretary Sylvia M. Burwell. "This model is part of our larger effort to set clear, measurable goals and a timeline to move the Medicare program — and the health care system at large — toward paying providers based on the quality, rather than the quantity of care they give patients."
The Next Generation ACO Model also supports patient-centered care by providing the opportunity for beneficiaries to confirm a care relationship with ACO providers and to communicate directly with their providers about their care preferences. CMS expects approximately 15 to 20 ACOs to participate in the Next Generation ACO Model with representation from a variety of provider organization types and geographic regions. The Model will consist of three initial performance years and two optional one-year extensions. Specific eligibility criteria are outlined in the Request for Applications (PDF).
How to Apply
CMS will accept ACOs into the Next Generation ACO Model through two rounds of applications in 2015 and 2016, with participation expected to last up to five years. Organizations interested in applying in 2015 must submit a Letter of Intent by May 1, 2015, and an application by June 1, 2015. Second round Letters of Intent and applications will be available in spring 2016. 
"This ACO model responds to stakeholder requests for the next stage of the ACO model that enables greater engagement of beneficiaries, a more predictable, prospective financial model, and the flexibility to utilize additional tools to coordinate care for beneficiaries," said Patrick Conway, deputy administrator for Innovation and Quality and chief medical officer for CMS in a statement.
For more information on the Next Generation ACO Model, please visit the Next Generation ACO Model web page.