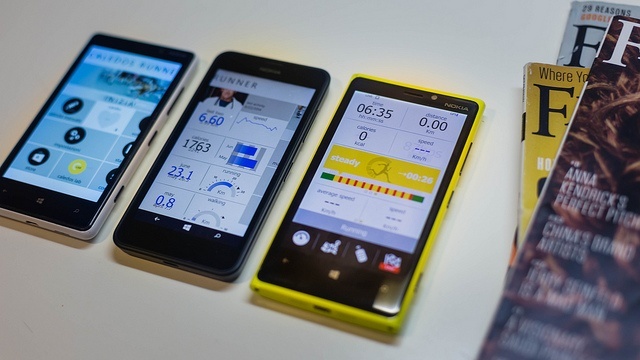 Almost two-thirds (66%) of Americans would use a mobile app to manage health-related issues, according to the findings released today from the 5th Annual Makovsky/Kelton "Pulse of Online Health" Survey. Conducted in January 2015 to 1,015 nationally representative Americans ages 18 and older by Kelton, the Makovsky Health survey investigated consumers' behavior and preferences for engaging with online healthcare information. The survey uncovered shifts in consumer behaviors around online healthcare information use, this year's survey reveals consumer readiness to disclose online personal health data as a path to improve treatment options.
The survey finds the top interests when downloading and using mobile health apps reflect proactive desires for informative, functional and interactive programs:
– Tracking diet/nutrition (47%)
– Medication reminders (46%)
– Tracking symptoms (45%)
– Tracking physical activity (44%)
Most common motivators for using a mobile health apps vary across health conditions. The survey found more than 6 in 10 (63%) Americans with gastrointestinal conditions would use mobile health apps to track diet and nutrition; among obese or overweight consumers, 61 percent would make use of a mobile app to communicate with a doctor; half (50%) of those with pulmonary conditions would use a mobile app for medication reminders; and 52 percent of Americans with cardiovascular issues would use a mobile app to track sleeping patterns.
Wearable Device Adoption
Similarly, 79 percent of Americans would be willing to use a wearable device to manage their health – but with slightly different preferences when selecting a wearable compared to mobile apps:
– Tracking physical activity (52%)
– Tracking symptoms (45%)
– Managing a personal health issue or condition (43%)
– Tracking sleep patterns (41%), and
– Tracking diet/nutrition (39%).
Additionally, 88 percent of Americans would be willing to share their personal information for the sake of improving care and treatment options, proving that many consumers feel there is a value in digital advancements that empower them to manage their health, and potentially opening the door for more streamlined physician engagement.
Other key findings include:
– Trust and quality sources for healthcare information are important to consumers, and people are three times more likely to look to WebMD (57%) over government-affiliated websites such as the CDC (17%) or FDA (16%).
– 91 percent of Americans who would search online for health information, condition management (58%), exploring symptoms (57%), and researching a prescribed treatment (55%) are the most popular motivators. In contrast, if consumers were diagnosed with a medical condition, they would be most likely to research symptoms (41%), treatment options (26%), and specialized doctors and care facilities (18%).
– 80 percent of Americans willing to visit a pharma-sponsored website, those 66 and older were more likely to visit the site if a healthcare professional recommended it (52%).