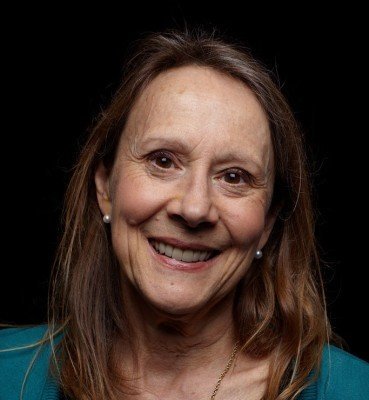 It may not be a proper clinical trial, but the Way to Wellville is the beginning of something transformative for health. Esther Dyson explains.
Do you know the way to Wellville? If not, Esther Dyson hopes to point you in the right direction. Dyson, a journalist and technology investor turned wellness enthusiast, is on a mission to better health by rethinking and recreating the environment in which it can thrive. It's a tall task, but Dyson isn't doing it alone. In fact, she wants you to take part.
You could think of Dyson's project like a New Year's resolution, but on a much larger and long-term scale. How does Dyson plan to do it? Well, take some willing communities—add multiple socially-driven initiatives—a few eager organizations willing to take part—and a dash of technological innovation. At least, that's the preliminary ingredient list for the project. It's not a proper clinical trial nor is it merely a competition, but what the Way to Wellville could be is a real-life application of population health management (PHM) at the community level.
At least, that's the hope for the pilot that Dyson and her HICCup (Health Initiative Coordinating Council) have been piecing together for more than a year. Picked from more than 40 applicants, five communities (Clatsop County, OR; Greater Muskegon, MI; Lake County, CA; Niagara Falls, NY; and Spartanburg, SC) will transform themselves over the next five years. During that time, the communities of the Wellville Five will comprise a myriad of efforts to build healthier environments by working with established assets as well as various and willing providers and startups.
HICCup's site describes the endeavor as a mashup of ideas, lifestyles, policy, and investment. One primary tactic is to use what Dyson calls the quantified community (cf. the "quantified self") as a tool to measure and guide the production of health. Call it an incubator for health production; like a startup incubator, HICCup will help its members with mentoring, advice, partnerships and introductions to funders, but the ownership – and accountability – will remain with the communities themselves.
The concept behind the Wellville challenge began long ago. Originally, she (the well-known chairman of EDventure Holdings, an angel investor, and advisor to healthcare, technology, and aerospace companies) signed up to be a judge for the Health Care X Prize.  Unfortunately, that project didn't materialize. What did form, however, was a nagging and compelling thought that such a project needed to happen – but focused on health rather than healthcare – and eventually Dyson realized that the best way to make it happen was to start it herself.
"The motivation was sheer frustration at the stupidity of a system— food, environment, spending priorities, personal efforts at healthy behavior undermined by culture, marketing and human nature—that causes so much avoidable ill health," said Dyson.
Destination for Data
Although the Wellville Five will compete with one another to improve outcomes [the competition is not about ideas or mechanisms, which are easy, but about implementation and outcomes] the real prize will be what happens inside each community.
And for other communities, the groundswell of data and inspiration that will come from such an endeavor is society's real win, according to Dyson. "Just consider, each town has its own schools, library, police, roads and bridges, businesses, and, of course, people. All of them potentially generate a lot of data, most of it uncollected and unanalyzed," she said.
HICCup and the communities will use well-known methods, approaches, and applications to foster better outcomes and generate data. "We're not trying to reinvent the wheel," says Dyson.  "We're just trying to assemble the existing spokes into something that rolls nicely forward."  No influence or potential partner will be overlooked; from grocery stores and service providers to vendors of all kinds and government data sources. Naturally, health-system data and self-generated data will also play a part. "There will be one overall set of cross-community, general metrics, established by the Institute for Healthcare Improvement's 100 Million Healthier Lives initiative, but each individual community and its programs will have their  own outcomes, metrics, and accountability, and those will vary quite a lot," she said.
What Dyson, HICCup CEO Rick Brush, and the Wellville Five hope to yield from this empowered approach to health problems are remedies that have yet to reach critical mass or enter the healthcare system at all.  They want to stave off childhood obesity, for example, by providing better food choices to children in school, or create safe recreational environments where physical activities can be conveniently encouraged. The concept is not one of "government interference" but "collective action," which includes the efforts of those in healthcare also establishing their PHM strategies.
"We hope they [healthcare providers] will see it as an opportunity rather than as a threat," said Dyson. "And with the rise of 'accountability' overall, it can even be a profit opportunity, which is great. We want health to be profitable, because then more people and vendors will have incentives to produce it. We want people to invest in health rather than rent it. And we'd like health care to be profitable too; we'd just like to see the overall proportion of resources devoted to health increased and applied earlier, so that healthcare will be less necessary later on."
Dyson is set out to build a microcosmic model of how to fix the U.S population's greater health problems, not simply by examining how to improve the health system or enhance education, but also by devising effective efforts and ideas born out of internal resources as opposed to external pressures. HICCup's aiming to take on large-scale problems with a small-scale approach—or as she describes it— one community at time.
Still, how will the Wellville Five's efforts differ from what's already been attempted? After all, Michelle Obama's efforts to provide better lunch choices in U.S schools have been met with scrutiny, ill-appetizing photographs, and snarky hashtags from disgruntled teens. But Dyson says the difference will be in what the data can teach them on a smaller scale when it comes to devising better methods and supports that could later be applied to the greater population over time.
"We're not just promoting healthier choices," she said. "We are helping schools to construct kitchens and buy equipment, to change procurement practices, to train kitchen workers to cook, and not just pour things into and out of vats. In each state/region as well as nationally, there are regulations around school food, and how to pay for it, which make change difficult.  Those are among the challenges we will help the communities to address."
New PHM Perspective
What will Wellville truly yield in terms of data? What will it reveal when it comes to the value and effectiveness of PHM in healthcare?  These are the questions that come to mind for many. While there may be no answers to examine just yet, what we can currently explore is Dyson's perspective. That PHM may be more effective if not just collaboratively-driven, but community designed. Whatever the answers are, Dyson may be closer to them than healthcare providers may care to admit.
With provider-driven PHM in its infancy, and HIT interoperability a constant hurdle, it will take years to marry the myriad of health systems' data to extrapolate deeper understandings about effective wellness preventions, disease management tactics, and effective patient-engagement methods to improve outcomes. Predictive Analytics is the next big thing in PHM, but it's also one of providers' biggest challenges. If properly supported, Wellville could unveil meaningful health trends a lot faster than providers—even if it can't unveil them all.
"We are not crazy enough to think we/the Wellville communities will be able to engage everyone.  But the point is not that everyone needs to be a health nut.  They simply need to live in places that do not undermine their health, finding/affording healthy food, getting exercise on the way to work/at work, and so on. Those should be normal.  Health should be convenient, rather than a huge effort that requires unusual discipline.  We are trying to help the communities change so that the people in them find it easier to be healthy.  One way, of course, is to live with other healthy people," said Dyson.
Perhaps, one of the most surprising things about the project is the minor role Dyson sees technology playing within the communities: "Technology is actually a lot less important than most people think. As I said, I hope it is helpful from a profit perspective; we want investors to fund health production, not just care," she said. "Basically, the opportunity for vendors – whether "health tech," healthy food or new approaches to health – is to run pilots out in the real world.  It may not be a clinical trial, but it's an opportunity to test and refine your product/service, with meticulous data collection not just about what users do with it, but about actual outcomes."
Currently, the healthcare world is abuzz with excitement about how wearables will improve health. However, Dyson brings up a good point in that technology can only take you so far. What good is a Fitbit, if you don't have a safe and affordable place to exercise? What value does PHM software hold without meaningful actionable strategies to improve outcomes? So, Dyson sees the Wellville Five as the perfect place to test technologies and services that could make a difference, and she and Brush welcome the opportunity to talk with those who think they have something to offer to the project. "The whole purpose is to provide evidence and to inspire other communities to follow our lead – at least along the paths that prove successful."
Those paths are not on the horizon just yet, but HICCup is well under way in prepping the Wellville Five to kick of its efforts. "The challenge has already started; 2014 is the baseline year against which we'll be measuring progress – so the starting data is not in yet.  Right now, we're working with the communities to enhance what they're already doing, to start new efforts more focused on outcomes, and to define success measures including ROI to justify and receive funding from third parties."
Some may speculate that Dyson's perspective is quixotic if not daring, but that doesn't mean she isn't onto something. "We want to test the proposition that you need to do several complementary things at critical density.  If we succeed in these small places, other people will have the courage to do this in larger places…and some governments may eventually steal our ideas for long-term investment."
Well, maybe Wellville won't change the whole world. But for those living in Wellville, maybe their whole world will change. I am not sure if Dyson would call that a victory, but I would call it one hell of a good start.