With so many reports highlighting the increasing investment in digital health it stands to reason to ask whether investors are making the right choices. Clinical insight might make the crucial difference. Here's why.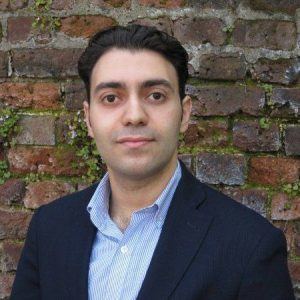 I am fortunate to have many interactions with investors within my network ranging from angels to later round focused venture capitalists. Here in Europe, investment in healthcare IT and digital health companies has started to become an area of interest because of the boom in the United States.
My personal view has always been that increasing investment doesn't mean that a sector is doing great or will have a meaningful impact. In fact, many companies that I see receiving investment I personally would not have validated. With that in mind there are many great startups out there that are missing out. Could a clinician's insight and knowledge address these imbalances? I think so and here are five reasons why:
1. Doctors = Users
For many startups their end-users will be a broad mix of clinicians (doctors, nurses, allied professionals). It makes sense therefore to have the prospective end-user assessing a product's functionality for the clinical setting. Product development to reach a minimum viable product (MVP) is essential to the success of any health tech startup and doing it with the right expertise on board makes a significant difference.
2. Doctors = Cynics
Doctors are often seen as tough critics and most likely cynical about technology. However, that mentality is essential to support investors that are reviewing many pitches. There are many clinicians with the right mindset to look for a winner and having one on board can streamline the process of identifying potential investment opportunities.
3. Clinical due diligence
Beyond screening prospects, a clinician's role can be far more significant when it comes to the due diligence process. Clinical due diligence goes beyond product viability and safety. Clinical workflow and process mapping are essential to identify how a product will fit within the clinical environment while identifying any challenges it might cause for stakeholders throughout a local health economy. No one is better placed to judge this than a clinician and their interactions.
4. Doctors on the board
Following an investment, a clinician should be appointed to the board of any healthcare IT or digital health company whether as a medical director or non-executive director. Doing so means that there is always a clinician on hand assessing the direction of the company and guiding the development of its key messages to the market both for clinicians and patients. This is an increasingly important role at larger IT organizations that I am taking and I think it should be replicated for startups and investor groups too.
5. Doctors create opportunities
One of the biggest challenges for digital health startups after the product development phase is business case development. It can be tremendously difficult to identify potential clinical pilot sites willing to engage with new vendors. Without it, it can be impossible to develop a viable business case. Having a clinician on board will provide access to a clinical network that can streamline this process by creating appropriate engagement with healthcare providers.
Doctors aren't perfect and will not have all the answers that investors are looking for and when I refer to doctors it's important to note that I also include nurses and allied healthcare professionals whose insight is equally as important. However, clinicians provide a level of technical and clinical expertise that investors and technology experts simply will not have. Bring the two together and you might just identify more lucrative digital health opportunities.
Dr. Saif Abed is the Founding Partner of Abed Graham Healthcare Strategies, a provider of clinical analysis and intelligence to support UK (NHS) market research, strategy development and sales acceleration.