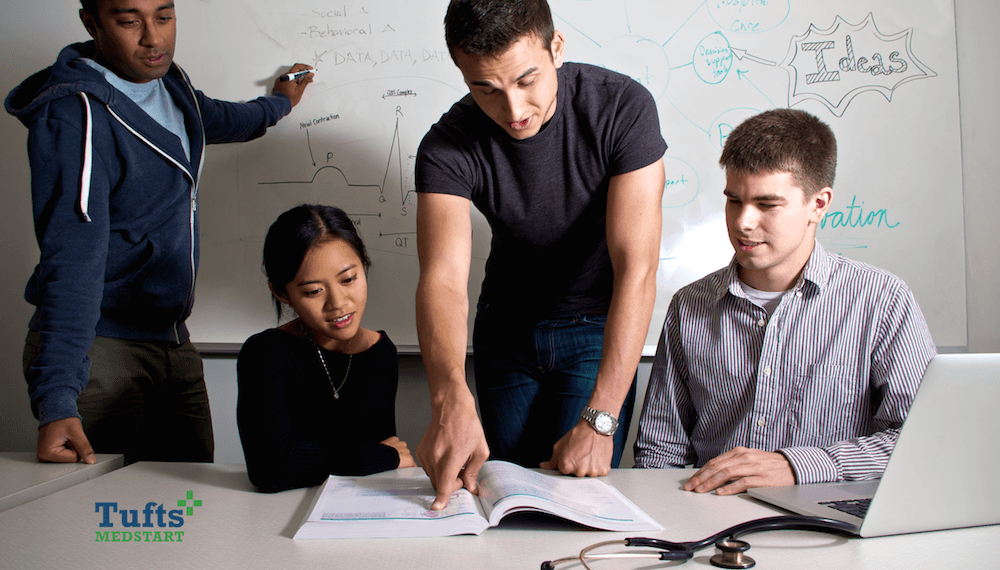 36-Hour collaboration between MedStart and Major League Hacking hosted at the Tufts University School of Medicine to pursue new tech projects in medical innovation and education.
The Tufts University School of Medicine will be hosting a weekend long Innovation Challenge (hackathon) testing some of the brightest minds in healthcare and across the country at MedStart, which is proud to be part of Major League Hacking (MLH) powered by Dell. The 36-hour collaboration will pair Tufts Med's faculty and students will team up with designers, developers and makers from other universities and medical centers from around the world, from nearby MIT to Stanford to visiting healthcare professionals from Guatemala and Spain. Over 200 participants are expected to participate in total.
Overview
Participants will also have access to mentors that include medical school faculty, expert technology developers and CEOs of technology companies to guide their projects. At the end of the weekend, teams will demo what they have created to launch new innovations in medical education and attempt to earn valuable points to help their schools rise to the top of the Major League Hacking season standings. Students will have access to hardware provided by MLH's presenting sponsor, Dell, which will include XPS laptops and All-in-ones, Precision workstations, and Alienware gaming consoles, monitors, tablets. Also on hand will be other cutting edge tech such as:  
– Oculus Rift
– Myo armbands
– Leap Motion
– athenahealth's EHR platform
– ReelDx.com's pioneer program
– open data sets from test prep app Osmosis
 Background
Born out of the MD/MBA program at the Tufts School of Medicine, MedStart believes in solving important problems with real solutions. MedStart is the only MLH sanctioned hackathon held at a medical school, and is run by the Tufts MD/MBA department in concert with faculty at Tufts Medical Center. MedStart is also the first to have a hackathon with the theme of reinventing medical education. Students across the healthcare, technology and business spectrum will be collaborating and building things together that matter.
Hackathon Goals
The goals for this event are two-fold:
1. To develop meaningful solutions to transform medical education at Tufts and beyond
2. To teach the process of multidisciplinary innovation that has helped revolutionize some of the world's biggest companies to all participants, but especially healthcare professionals.
In previous years, MedStart has partnered with the White House Innovation Fellows, Hacking Medicine at MIT and the Office of the National Coordinator in Health IT.           
Why Medical Education?
"Our healthcare system is in a period of transition with a great deal of resources currently being invested in its reorganization, but too often medical education is not focused on as an area for innovation and disruption, said Lead Student Organizer Rohan Jotwani. "However, the emergence of technologies from massive online open courses to virtual reality to clinical decision support tools/artificial intelligence provides avenues to more effectively train physicians, both current and future. The demand for a more optimized medical education has never been greater as we face a national shortage of physicians, the rise of electronic health records, changes in residency work-hour schedules, an increasing rate of burnout in medical professionals and a need to better train all physicians on value-based care, said Jotwani. "
The hackathon begins- Friday, Jan. 30 at 6 pm and ends on Sunday, February 1st at 1pm. For a full schedule of events, visit http://tuftsmedstart.com/schedule/
In addition, on Thursday Jan 29, one night before the hacking begins, Tufts will be hosting a night of talks open to the entire school/hospital as well as all other Boston medical campuses. The talks begin at 6 pm at the Tufts Medical Center.