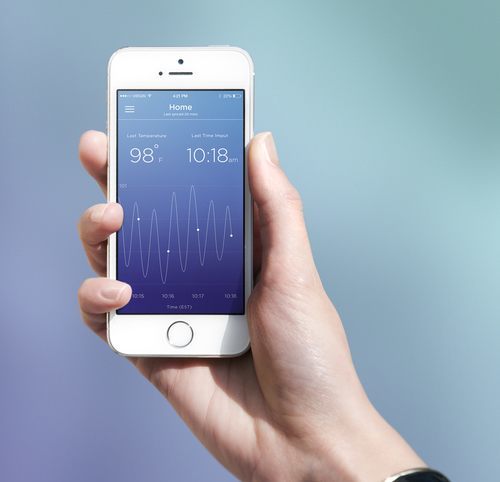 Fertility sensor startup, Prima-Temp, Inc. was named the winner of its 2014 Venture+ Forum mHealth Pitch competition for startups. During the mHealth Summit's Venture+ Forum, twenty-one startup companies were selected to deliver live pitch presentations to a panel of investors and leaders from digital health accelerators.
In the United States alone, 11 million women are trying to conceive at any one time and 50% of those women use products to help them achieve that goal. Accurate continuous core temperature monitoring identifies the subtle changes in body temperature, providing a convenient and precise means of determining the fertile window. Prima-Temp's first product, BLOOM, is a wearable device to continuously track a woman's core body temperature, sending an alert to her smartphone when she's most fertile.
The 2014 Presenting Companies were selected based on criteria for demonstrated impact and quantifiable results for improving health care delivery and outcomes.  The Venture+ Forum is designed to provide an important platform for health entrepreneurs to foster cutting-edge collaborations and support the adoption of innovative, evidence-based and outcomes-driven digital health technology solutions.  
"Supporting innovation and early-stage development is a vital component to feeding a successful mobile and connected health ecosystem. Programs like Venture+ Forum and our Startup Showcase at the mHealth Summit are designed to address the specific needs of entrepreneurs and early-stage companies, and create unique partnering opportunities with serious dealmakers," said Richard Scarfo, Director, mHealth Summit, and Vice President, Personal Connected Health Alliance. "Congratulations to Prima-Temp, as well as the other companies that participated in the competition."
Prima-Temp's other products in development include:
– wireless, continuous temperature sensing for early infection detection
– organ rejection
– heat stroke
– sleep disorders
– weight loss
The company will be a featured presenter at the 2015 mHealth Summit, and have a complimentary kiosk at the new HX360 event and Venture+ Forum taking place at HIMSS15 Annual Conference, April 12-16, 2015.