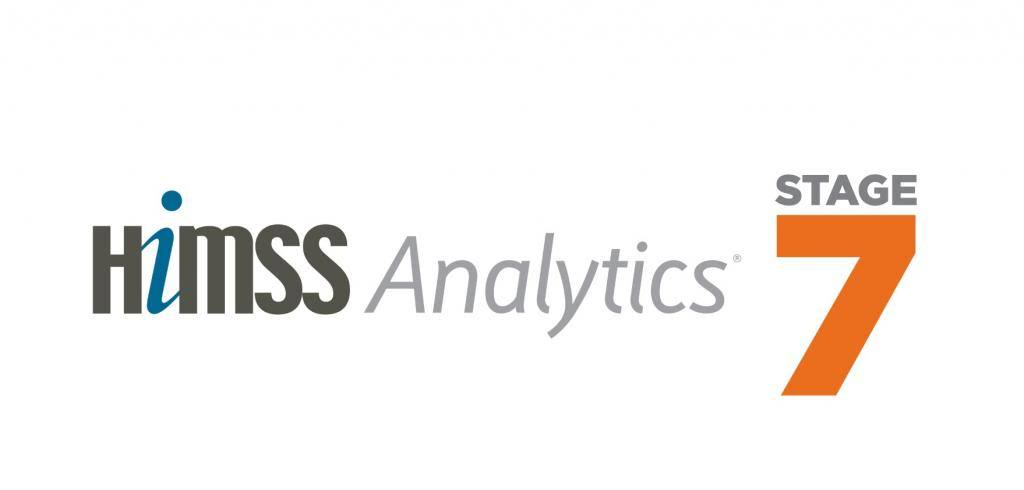 HIMSS Analytics recognized 11 of  Rockford Health System sites with its Stage 7 Ambulatory Award. The award represents Rockford Health's attainment of the highest level on the Electronic Medical Record Adoption Model™ (EMRAM), which is used to track EMR progress at hospitals and health systems.
Developed in 2011, the EMR Ambulatory Adoption Model provides a methodology for evaluating the progress and impact of electronic medical record systems for ambulatory facilities owned by hospitals in the HIMSS Analytics™ Database. Stage 7 represents the highest level of EMR adoption and indicates a health system's advanced electronic patient record environment.
During the third quarter of 2014, only 4.37 percent of the more than 27,000 U.S. ambulatory clinics in the HIMSS Analytics® Database received the Stage 7 Ambulatory Award.
"Rockford Health System is proud to be recognized among the best of the best when it comes to leveraging our EHR.  In very short order we have moved beyond implementation to exploit the many features and benefits that clinical automation and process redesign can attain. More importantly though is how our interdisciplinary teams continue to work together to meet the many challenges for preparing our organization to meet triple aim objectives and the transition from fee for service to fee for value," said  Dennis L'Heureux, MS, CPHIMS, LFHIMSS, senior vice president for  IT Planning and CIO,  Rockford Health System. "HIMSS Analytics  Stage 7 criteria provided us a roadmap along our journey.  Like a series of stretch goals, these criteria served to remind us what should be done to help enhance our organization as a data driven, quality focused, service oriented health care provider whose mission is to offer, "Superior Care, Everyday, for all of our Patients." 
Rockford Health System, located in Rockford, Ill., is the largest health system serving northern Illinois and southern Wisconsin. Rockford Health System includes: Rockford Memorial Hospital, a 396-bed tertiary care hospital; Rockford Health Physicians, outpatient clinics with locations throughout the region; and Van Matre HealthSouth Rehabilitation Hospital, a 55-bed inpatient hospital offering a full range of rehabilitation services. 
"Rockford Health is doing great things for the Rockford community and beyond.  For example, 17 of their primary care departments in 9 geographic locations have been recognized by the NCQA as Level 3 Patient-Centered Medical Homes.  In terms of workflow and EHR optimization, they implemented an imaging decision support tool that directly integrates with the American College of Radiology's evidenced-based imaging guidelines into the physician's order entry workflow.  This allows physicians the ability to ensure patients get the right scan for the right indication. It improves the utilization of imaging resources by reducing unnecessary imaging; it improves communication between ordering and rendering provider; and it eliminates scheduling and pre-cert rework due to ordering the incorrect study," said John Daniels, CNM, FACHE, FHIMSS, CPHIMS, vice president, strategic relations, HIMSS "Good work, Rockford, I would like to see more clinics optimize their EMR like this."