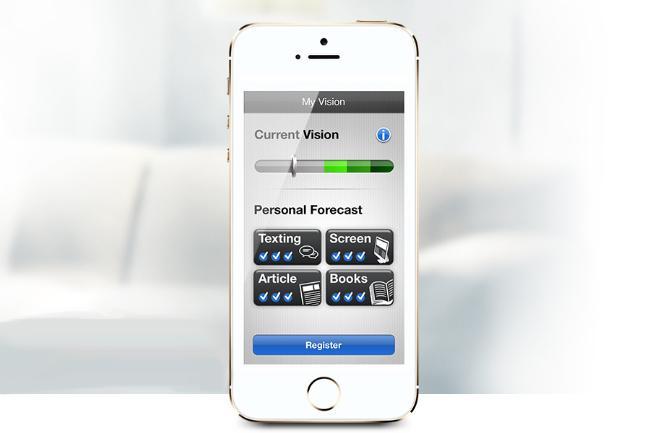 Can a mobile health app improve your eye vision? Various studies in neuroscience and advances in mobile technology healthcare seem to show that it is possible. GlassesOff is a new mobile health app that is clinically proven to reduce "eye age" by an average of 8.6 years. It is designed to reduce and eventually eliminate your dependence on reading glasses. What is the app all about and how does it work? Is it really as helpful as it claims to be? Is there scientific data to support the claims? Read on to find out more about it.
How It Works
GlassesOff is targeted mainly at the middle-aged crowd who experience age-related gradual loss in vision. The mobile app was first launched on iOS, but was subsequently made available on Android devices as well. Users have to spend a little over 12 minutes per session, about 2-3 times a week for three months to experience the benefits of the technology.
How you see something is dependent on two factors, namely, how the eye forms the image of the object, and how the brain deciphers the image received from the eye. With age, both these functions see a marked decline, says GlassesOff CEO, Nimrod Madar. What the app does is train the visual cortex in the brain, the area of the brain responsible for decoding the images formed in the eye, to function better. It trains the visual cortex to function faster as well as better. It helps you rid yourself of reading glasses for age-related vision issues.
Benefits of the GlassesOff App
There are several benefits of using this innovative mobile health app.
It is a non-invasive natural technique of improving vision

Pricing for users can start at $9.99 for the first 2 months, for three months its $24.99, and for a year its $59.99

It does not make any changes to the anatomy of the eyes, but instead works on the image processing ability and speed of the visual cortex in the brain

It requires a minimal time commitment for a short period of time

It does not restrict other daily activities, unlike a corrective eye surgery

It only requires a smartphone with Android or iOS to function, without the need for glasses or other visual aids

It tracks your progress and adjusts your sessions accordingly

It can be customized to fit in with your specific requirements
In short, the mobile health app improves quality of everyday life. It makes day to day chores and activities like reading newspapers, restaurant menus and IDs on mobile phone calls easier, tasks that may otherwise be hampered by age-related vision issues.
Scientific data supporting claims of usefulness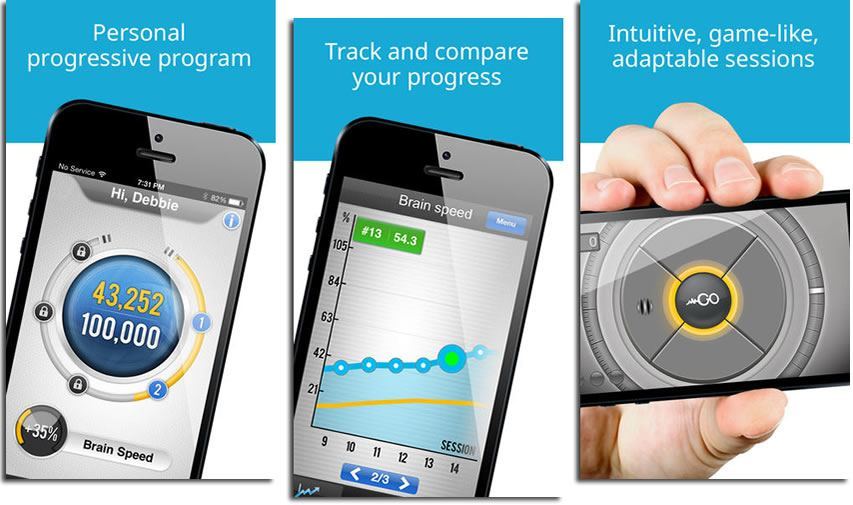 A study published by Nature's Scientific Reports talks about the effects of using the GlassesOff app. In the study, 178 subjects were studied and had their vision tested, where the group included 138 older people with age-related vision issues and 40 normal younger adults. They were made to use the app for 3 months, after which their vision was tested again.
Irrespective of their age, the subjects showed a marked improvement in being able to read and decipher smaller objects and letters with relative ease. Their reading speeds increased up to 17 words per minute and their 'eye age' reduced by up to 8.6 years.
Challenges of reaching out to patients
The biggest challenge for the company will be to get people to try this app and then pay for the full version. Also, although it has been tested in labs and studies have been conducted to test its feasibility and benefits, it still remains to be seen how many people will be able to benefit from using the revolutionary mobile health app. The app will surely face stiff competition from minimal invasive corrective laser surgeries and visual aids like glasses that people are more familiar with and prefer to go for.
There are over a billion people suffering from age-related vision issues all over the world, with the number set to steadily rise in the coming decades. The mobile app seems like an economically viable and medically sound solution to reach out to such people. It can help them with natural non-invasive vision correction and improve their quality of life.