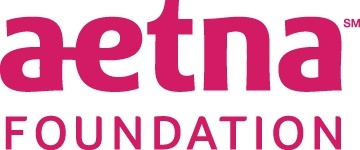 The Aetna Foundation today announced the Healthier World Innovation Challenge, a $4.5 million initiative designed to steer digital health innovation to improve chronic health outcomes in underserved communities.
Overview
The Challenge is part of a larger, three-year digital health commitment by the Aetna Foundation to help address public health concerns. With the addition of the Challenge, the Aetna Foundation's commitment to digital health will now total $5.7 million between 2014 and 2016. Six Challenge winners will not only receive up to $750,000 each over three consecutive years, but will also have support from the Aetna Foundation and partner resources to implement their innovation.
Purpose
The Healthier World Innovation Challenge comes at a critical time when technology usage is on the rise in underserved communities. Research from the Pew Research Center shows that 84 percent of low-income adults have a mobile phone and one in three mobile phone owners have used their phone to look up health information.
Just as technology use continues to rapidly increase in underserved communities, there is also an increase in the urgent public health need to address chronic illnesses, such as diabetes, heart disease and stroke. According to the CDC, heart disease and diabetes are two of the top 10 leading causes of death among African Americans, and Hispanics/Latinos are at a 66 percent higher risk for diabetes compared to non-Hispanic white Americans.
"We've seen the difference health technology can make among individuals and communities. It's a proven way to build healthier communities and empower people to take charge of their own health," said Garth Graham, M.D., MPH, president of the Aetna Foundation. "Now we are asking organizations to join the Aetna Foundation in creating even more positive 'disruption' in the status quo. The Challenge will not only award financial support, but will allow us to work hand-in-hand with organizations that are advancing creative solutions to reduce health disparities and improve health outcomes."
Eligibility
All non-profit and community organizations with 501(c)(3) status and state and local government agencies are eligible to enter the Healthier World Innovation Challenge.
Key Criteria
To ensure that Aetna Foundation-funded digital health programs are effective in improving the overall health and well-being of vulnerable and minority communities, all organizations the Foundation supports must meet strong evidence-based criteria. These criteria include
– Innovative use of developed technology in real-world interventions
– Potential impact on underserved populations with high chronic disease prevalence
– Demonstrated credibility and influence in their targeted communities based on the types and quality of partnerships and coalitions being presented
– Engagement of community partners to help drive measurable health outcomes
– Ability to track positive health change over a three year period through evidence-based approaches
– Ability to scale for use across platforms in different community settings
Deadlines 
Letters of inquiry must be submitted between Jan. 5 and Feb. 16, 2015. Organizations selected to submit a full proposal will be notified on March 20. Organizations interested in entering the challenge can review further details here.
– Feb. 16, 2015, 5 p.m. EST – Deadline for receipt of Letters of Inquiry
– March 20, 2015 – Notification of invitation to submit a full proposal
– April 27, 2015, 5 p.m. EST – Deadline for receipt of full proposals
– May 25, 2015 – Notification of awards
– June 22, 2015 – Grants begin
The infographic shown below illustrates an overview of the challenge: