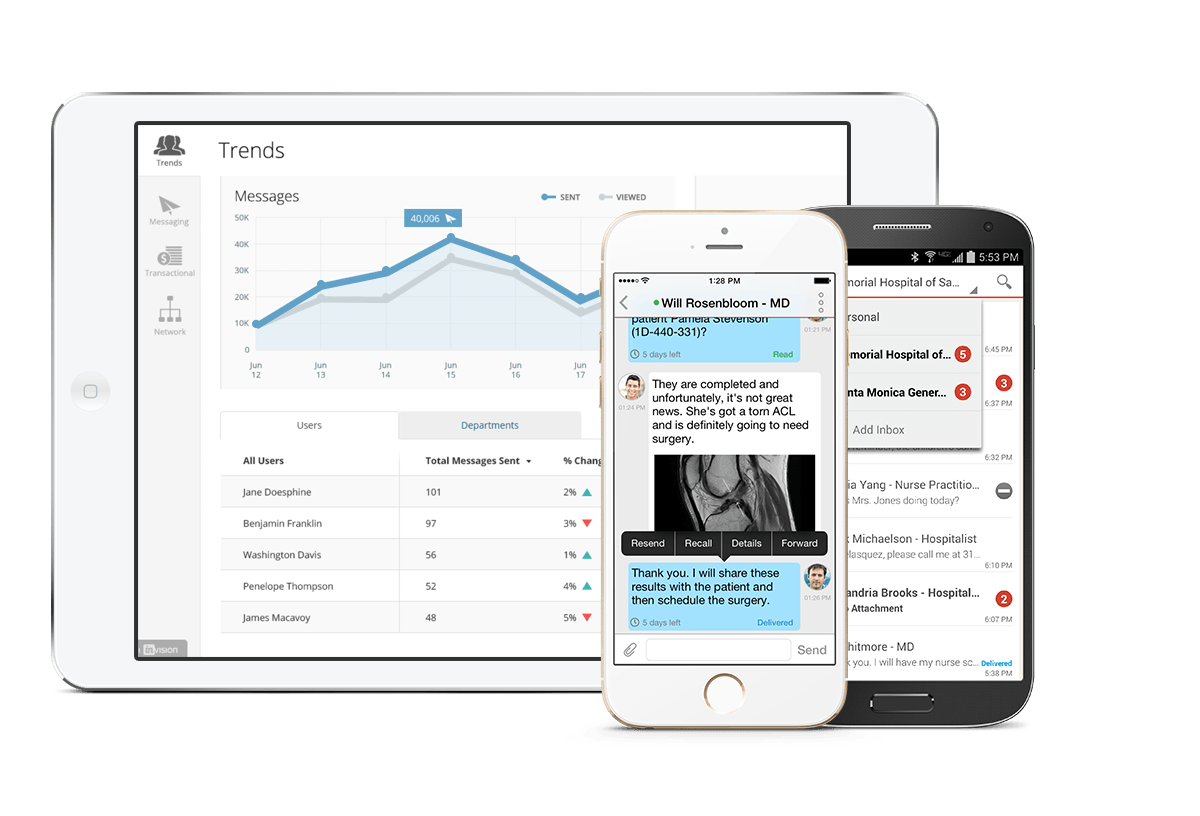 Real-time secure messaging app provider TigerText today announced new capabilities for its mobile application, designed specifically for the broader enterprise market. With a completely redesigned user interface, frictionless onboarding process and advanced reporting capabilities, TigerText is furthering its vision to provide an instant and secure workplace communication channel for healthcare organizations. 
With TigerText, healthcare organizations can enable secure and compliant communication between clinicians, as well as with clients and associates outside the company. The healthcare industry has been an early TigerText adopter, recognizing the immediate benefits of a secure communication tool that improves care team efficiency and yields massive clinical workflow improvements. 
Advanced Reporting Capabilities
TigerText's latest release adds major enhancements to the app and platform's performance with advanced reporting and improved usability. The new version also introduces a real-time reporting interface, which delivers transactional metadata for every message sent, without including any actual message content so all conversations remain private. With these new reporting capabilities, administrators can track the date or date range when messages were sent, delivered and read, whether a message was recalled, forwarded and more. In addition, the new interface includes Trends Reporting, which enables healthcare organizations to formulate deeper insights into their employees' adoption and use of secure messaging.
"With TigerText's new reporting capabilities, we're able to track messaging activity in real-time to enforce accountability and gain insights from trending data, while staying compliant with our strict industry standards," stated Faron Thompson, Chief Information Officer at Scottsdale Health Partners. "We can now see which features are being used most and which ones are lagging. This allows us to improve productivity and help employees use features that we know will move the organization forward in a secure fashion."
Additional updates include:
– Streamlined On-Boarding – New, faster registration flow gets users started in a few easy steps by intelligently recognizing users and automatically associating them to their organization
– Simplified User Interface – Redesigned app interface delivers a more intuitive user experience to match popular consumer apps but with an enterprise-focused feature set
– Touch ID Support – Instantly unlock and access TigerText messages via Touch ID on iOS devices
– Faster Message Exchanges – Newly introduced Low Connectivity Protocol (LCP) consumes significantly less bandwidth, ensuring TigerText messages can work in environments with poor coverage and impaired bandwidth, unlike other messaging apps that may be rendered unusable in these environments.
– Lower Battery Consumption – Latest app version requires less energy to send and receive messages, substantially reducing the drain on a device's battery
– Multiple Inbox Support – Access to multiple TigerText accounts in a single app; New dropdown menu lets users quickly switch between organizations and respective contact lists
– Manage Groups More Easily – The centralized console allows Administrators to easily review and manage user access and permissions for the entire organization.
To date, the TigerText app has been downloaded 4 million times, with over 5,000 facilities using TigerText to securely communicate.