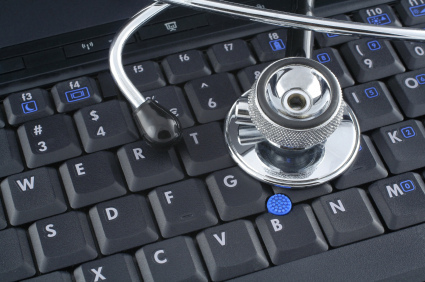 In a blog post yesterday, the ONC National Coordinator Karen DeSalvo, MD references a new JASON report titled Data for Individual Health that focuses on "how to create a health information system that focuses on the health of individuals, not just the care they receive." JASON is an independent group of scientists and academics that has been advising the Federal government on matters of science and technology for over 50 years. The report commissioned by the HHS was done in partnership with the Agency for Healthcare Research and Quality (AHRQ) and the Office of the National Coordinator for Health Information Technology (ONC) with additoinal support from the Robert Wood Johnson Foundation.
JASON Report Overview
According to DeSalvo, the new JASON report "lays out recommendations for an infrastructure that could not only achieve interoperability among electronic health records (EHRs), but could also integrate data from all walks of life—including data from personal health devices, patient collaborative networks, social media, environmental and demographic data and genomic and other "omics" data."
Findings/Recommendations
Some of the key findings/recommendations include: 
Finding: There is an explosion of data from many and varied sources. Yet, there is little understanding of how to parse these data for individuals and for the health care team. The health data infrastructure currently does not have the capabiliSty to make the data accessible  in usable form, including the associated metadata and provenance. 
Recommendation: HHS should adopt standards and incentives to allow sharing of health data. HHS policies should require that metadata and provenance be associated with all data so that data quality and use can be evaluated.
Finding: There is a critical need for APIs that effectively support an entrepreneurial ecosystem
Recommendation: HHS should adopt policies of support for proposed open API standards. These policies should make it advantageous for one or more leading EHR vendors to be the first to propose such standards .
Finding: Pilot projects are emerging that encourage intracommunity partnering to create healthier environments for citizens. However, metrics are lacking that provide a reliable index of community health. 
Recommendation: HHS should establish "race to the top" challenges for community involvement. 
Finding: Non-profit organizations, for example those devoted to finding cures for particular diseases, have strong patient and community support and trust. These attributes could be leveraged to support health and wellness. 
Recommendation: Relevant non-profits should be encouraged to assess their goals with respect to data stream and to provide "stamps of approval" for "apps" and other consumer tools. This will speed adoption of these tools. 
Finding: The learning health system needs to be "closed loop" to ensure a continuous and transparent cycle of research, analysis, development, and adoption of improvements relevant to health and wellness and to the delivery of health care. 
Recommendation: HHS should accelerate the development and adoption of a robust health data infrastructure based on the principles outlined in the ONC 10 Year Vision and other consensus studies.
The report is available for download here