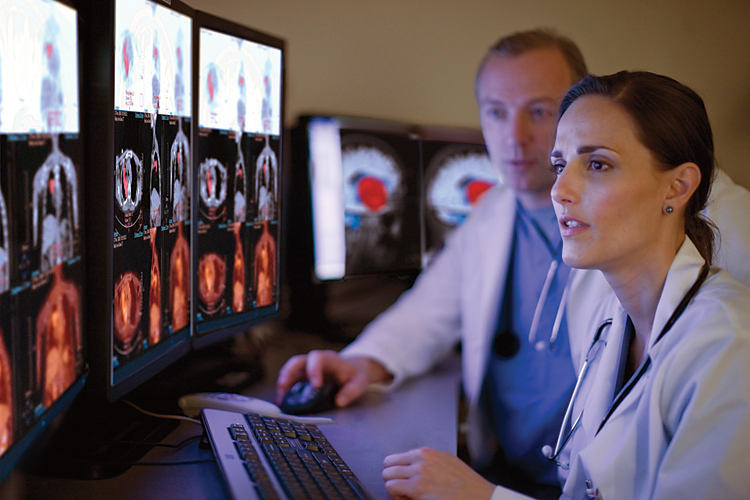 During 100th annual meeting of the Radiological Society of North America (RSNA), Royal Philips has announced the launch of IntelliSpace Portal 7.0 to strengthened its leadership position in health care informatics. The Philips IntelliSpace Portal will offer radiologists a more integrated view of each patient moving along the health continuum providing the ability to create faster pathways to definitive diagnosis for referring physicians. 
"Diagnosing a patient can often take multiple scans – from MRI to X-ray to CT – and requires a collaborative review of imaging results and surrounding data including clinical notes, EMR data and more," said Jeroen Tas, CEO, Healthcare Informatics Solutions and Services, Philips. "IntelliSpace Portal 7.0 is a critical solution connected to the Philips HealthSuite Digital Platform, integrating data from multiple imaging systems, enabling radiologists to put their patients on a faster and better path to treatment."
IntelliSpace Portal 7.0 Overview
Today's health continuum involves an increasingly complex, widely distributed network. IntelliSpace Portal 7.0 is a single platform that connects radiologists and referring physicians across clinical domains, integrating with multiple modalities and hospital information systems (HIS), picture archiving and communication system (PACS) and radiology information systems (RIS). Clinicians can review and complete cases from virtually any location. IntelliSpace Portal Enterprise, the multi-site companion to the IntelliSpace Portal, connects multiple hospitals to ensure every clinician always has access to the same applications – and grows the solution as the hospital network grows.
Key Features
IntelliSpace Portal 7.0 also offers a broad set of clinical applications covering cardiology, vascular, oncology, neurology and other clinical domains. Key features include:
– New cardiovascular applications like Advanced Vessel Analysis, which have been shown to reduce time to results by up to 77 percent relative to PACS analysis
– Integrating with the Philips Allura Interventional Suite, bringing advanced analysis directly to the point of care and enabling physicians to review interventional and diagnostic x-ray datasets.
– New applications to help measure and track COPD (Chronic Obstructive Pulmonary Disease) and workflows designed to speed the detection of pulmonary emboli address recent growing interest in pulmonary disease management.
For more information, visit http://www.usa.philips.com/healthcare-product/HCNOCTN281#modulepage=360