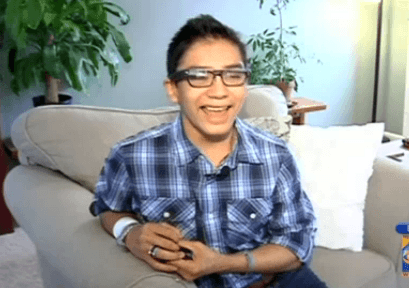 A 13-year old teenager diagnosed with retinal dystrophy leaving him almost completely blind discovered Google Glass helped improved his vision. Retinal dystrophy is a condition associated with reduced or deteriorating vision in both eyes. After 13-year old Ben Yonnatan was diagnosed with retinal dystrophy last year, he quick lost majority of his vision within a few short months restricting his field of view to the size of a straw opening. As a result, Ben's future as a dancer was in jeopardy. 
The Aha Moment
Luckily for Ben, his adopted mother who earned her master's degree in blind rehabilitation started tinkering with the idea of using the iPhone's camera to capture a large field of view to help her son see. She then started using the iPad and eventually moved to Google Glass after it launched. Yonnatan set up a GoFundMe page to help purchase the $1,500 wearable device; however, they did not raise enough to afford the additional cost of frames. To overcome this, he attached the wearable device to his existing pair of glasses using a rubber band. By using Google Glass, Yonnatan expanded his vision by nearly 70 percent. 
"The first time I put it on, I was like, 'Woah! Woah! Woah! I could see seven people! I took it off and I could only see one person with one eye," Yonattan said.
The diagram below show the range of Yonattan's vision with Glass versus the naked eye.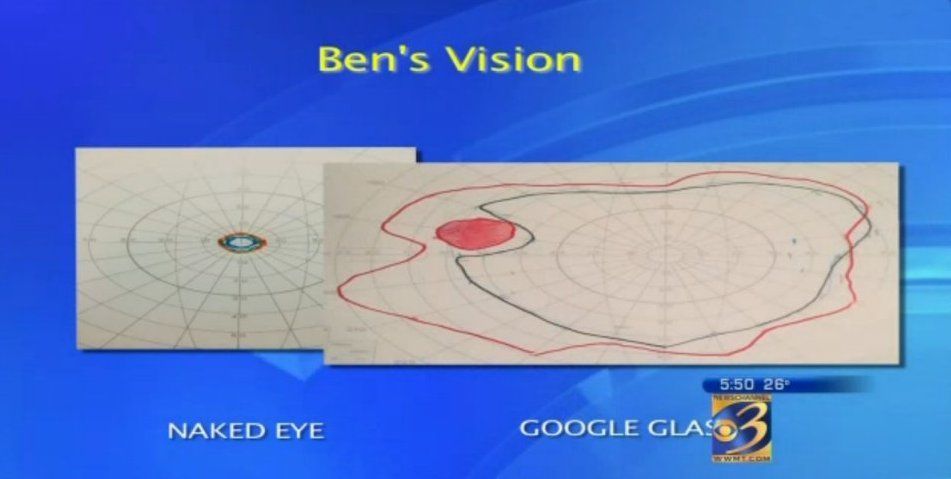 After the story first aired last week, Google reached out to offer him a brand new Google Glass set included with a free pair of frames. 
"The goal of the Glass Explorer program is to get it into the hands of all sorts of people, from firemen to musicians, from chefs to parents, to see how they use it. It's still early days, but the potential for wearables and Glass in particular is great and we're always excited to see how different people put the device to use," Google told the Michigan news station. 
It is still unsure if his condition will get worse over time. However, the hazy road ahead does not deter Yonattan's plan of becoming a professional choreographer 
"As long as I just dance, it will keep me happy. You have to believe in yourself. You don't just quit," Yonattan said.
For more information, see the video here or his Facebook Page here.