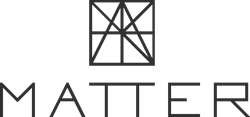 Health tech incubator MATTER has secured $4.4 million to build the next generation of health IT, medical device, diagnostics and biopharma companies in Chicago. The funding was led by twenty two local companies mostly focused in the tech and healthcare sectors complementing the initial $2.5M grant and $1.5M loan provided by the State of Illinois. This brings MATTER's total funding to more than $8M to build a viable health tech hub in Chicago. 
Incubator Details
MATTER will provide a collaborative workplace for interaction among startups, academics and investors in order to create and grow new companies in health care information technology, medical devices, medical diagnostics and biopharmaceuticals. 
The first 10 resident startups for the 25,000-square-foot incubator were announced last month, and applications are being accepted for more members. The new incubator will be located next to 1871 on the 12th floor of the Merchandise Mart, which is already a co-working center for startups that has produced more than 200 jobs and created more than 1,000 jobs since its launch in 2012. The first ten resident companies were already announced last month. 
Membership Details
Membership rates start at $150 per month and include access to MATTER's mentor network, workshops and events designed to help entrepreneurs and innovators accelerate the growth of their companies. MATTER will also provide space to venture capital firms, research universities, healthcare providers and established companies. The startup incubator is scheduled to open in early 2015 and is currently accepting applications for membership.  Interested entrepreneurs should visit http://www.matterchicago.com.
With leading medical research hospitals & universities such as Northwestern, University of Chicago, Rush and the Medical District, Chicago is the ideal place for a health tech hub. 
Strategic Partners
MATTER's initial strategic partners include:
– AbbVie        
– Allscripts
– American Heart Association
– Astellas Pharma US, Inc.
– AVIA    
– CDW
– Comcast
– Crain's Chicago Business
– EdgeOne Medical    
– Ernst & Young LLP    
– Healthios
– Horizon Pharma
– Insight Product Development
– Jones Day    
– JPMorgan Chase        
– OSF Healthcare/Jump Center
– Marathon Pharmaceuticals
– Marshall, Gerstein & Borun LLP
– Medline Industries, Inc.
– NorthShore University HealthSystem
– Sidley Austin, LLP
– Silicon Valley Bank
– State Farm
– Takeda Pharmaceuticals
– William Blair