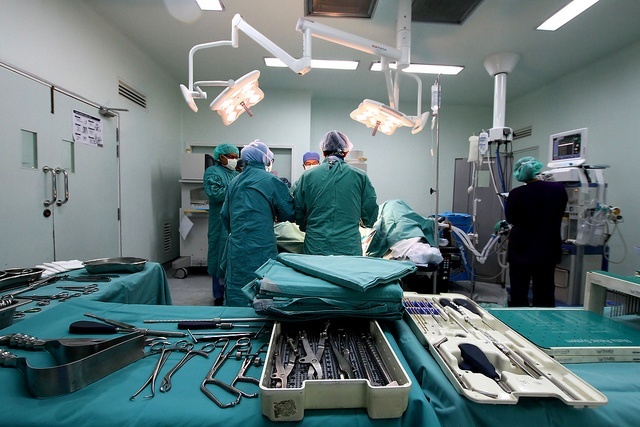 Lest we forget, asset productivity is a multi-million dollar blind spot. Cohealo's Mark Slaughter explains why a quantified supply chain matters when talking about meaningful use.
How will Stage 3 of meaningful use (MU) explicitly improve financial and clinical outcomes? That's the question stirring the pot in healthcare, along with provider speculation that ONC's (Office of National Coordinatior's) well-meaning MU program needs changing (at all stages) to create meaningful impact. Nevertheless, circulates around reducing healthcare costs low through EHR integration and interoperability that can foster patient engagement and streamline clinical processes.
The problem, however, is that MU seems to be lowering provider enthusiasm more than healthcare costs, as the threat of penalties loom and the task of achieving interoperability remains difficult. According to Health and Human Services' press release, adoption rates among physicians for EHRs with advanced functionalities have doubled since 2009 and quadrupled for hospitals (60%) since 2010.
However, findings from Health Affairs confirms that while basic EHR adoption is prevalent, moving forward with more significant implementation has not. This is true especially for large scale providers who have a much larger task of streamlining such processes. Therefore, the conversation about keeping costs low cannot merely circulate around consumption of healthcare services and prevention; even successful prevention tactics won't keep patients from walking through the door.
Consuming Healthcare Services & Assets Efficiently
With that in mind, it's time we start thinking about how to consume healthcare services and assets efficiently —or at the very least— to stop wasting them. Take medical equipment usage, for example: "There is explicit awareness among health systems that underutilization is an issue, there hasn't been a good way of tackling the problem until now," said Cohealo's Mark Slaughter, CEO and cofounder of the Boston-based asset mobilization and analytics platform service provider.
Mark Slaughter, Co-Founder of Cohealo

"A mix of market dynamics finally taking place is aiding this effort, including efficient consolidation of control and actionability in the foundation of the health system's operational model. And we feel we are at the forefront of that movement, helping providers form better approaches to utilization of their assets."
Figuring out and fine tuning that approach to usage was the inspiration for the development of the Cohealo platform, said Slaughter. Rather than allowing redundantly owned devices to sit around and collect dust, it makes more financial sense for hospitals within a system to own non-emergency devices at a divisional or regional level and deploy them relevant to patient need.
According to Slaughter, Cohealo's platform gives providers the ability to quantify inventory, utilization rates, and consumable-excess capacity for hundreds of assets simultaneously, optimizing decision support around device usage.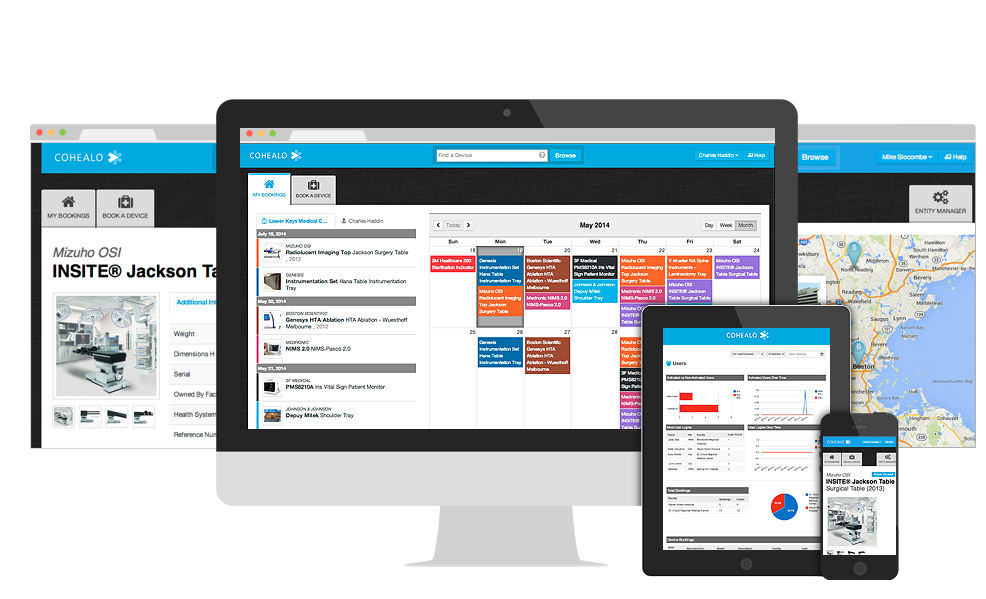 "Every hospital has thousands of assets. Some of our health system partners have millions across their network; until now, the technology and operational insight to strategically optimize those devices didn't exist," said Slaughter. "When you aggregate and centralize consumption data and frontline clinical demand, they are able to deploy capital and resources in a collective model with outstanding results."
Savings are dependent upon the size of the health system. However, employing such a platform could save larger hospital systems millions in just under a year, along with increased access to high-quality technology.
"This increase in quantitative and qualitative outcomes generates healthier revenue for the hospitals and enables them to more quickly and more effectively reinvest into better technology. We view it as a very organic self-strengthening process," he added.
Can Cohealo Solve Healthcare's Blind Spot?
Will a platform like Cohealo's help health systems heal their multi-million dollar blind spot? Slaughter seems to think so, especially as providers ban together to form larger collaborative health systems:
"We think that a natural progression of our model is to begin building micro-networks, collaboration across one health system, and over time as multiple micro-networks mature and stabilize, there will be the opportunity to connect them and form a macro-network, across a metro-market like Boston or San Francisco, for example."
So how does a company like Cohealo help settle the debate over the validity of the current Meaningful Use program? It doesn't. What it does demonstrate, however, is that investments in HIT need to go beyond the realm of achieving efficiencies through EHR implementation and interoperability. Cohealo is shining a light on the importance of not just examining the "why" and "when" circulating around utilization of assets, but also the "how" as it applies to optimizing them to improve financial outcomes.
"There are all sorts of layers of consumption in the healthcare system, from the hospitals and outpatient centers, to the physician offices, and one day, in the home. The patient experience, the clinical efficacy, and economic stewardship can all be dramatically improved through the platform. It's a self-reinforcing and organically expanding value engine. We emphatically believe the whole market vertical can be revolutionized if it's connected together in a better way," Slaughter concluded.