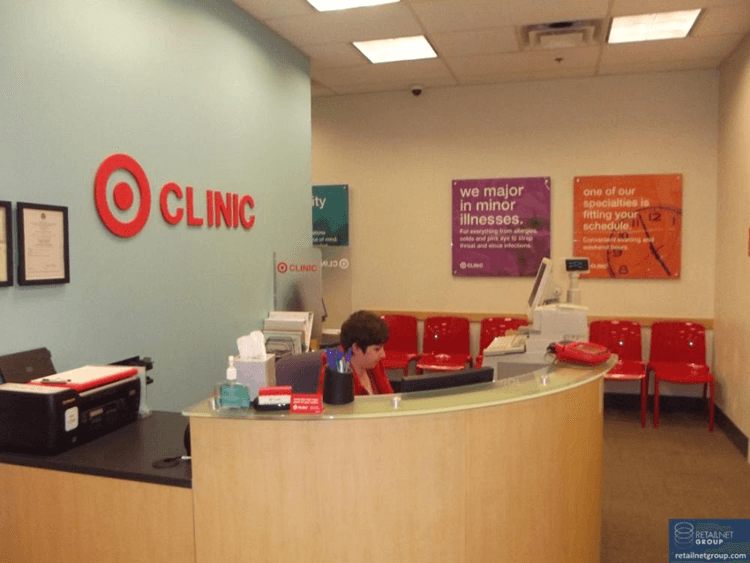 Kaiser Permanente and Target are partnering to launch four Target Clinics in Southern California in November and December. Consumers will receive expanded health services in addition to its traditional primary health care services at Target Clinics including:
– pediatric and adolescent care
– well-woman care
– family planning
– management of chronic conditions like diabetes and high blood pressure
Through this partnership, Kaiser Permanente will provide care to Kaiser Permanente members and non-members.
Parnership Details
The new Target Clinics will be staffed by Kaiser Permanente with licensed nurse practitioners, licensed vocational nurses and will have physicians available by telemedicine consultations. The clinics located within Target stores will provide walk-in care provided by Kaiser Permanente along with the convenience of the Target Pharmacy. The four Target Clinics will accept cash or credit, as well as a broad range of health insurance plans. 
"Target is thrilled to welcome all local guests into the new Target Clinics in Southern California. We believe our stores are uniquely equipped to offer guests a comprehensive approach to supporting their wellness needs, including Target Clinic, Target Pharmacy, healthy foods and wellness products," said Kevin Ronneberg, MD, medical director, Target Corporation. "We look forward to working with Kaiser Permanente to make their exceptional care and services available to the entire community, while ushering in the next generation of health care service models."
 The new Target Clinics are also in the process of contracting with Medicare, MediCal, and with Blue Shield of California and other leading health insurance plans in the area for certain services. This access will provide greater, more affordable access to the medical care that Kaiser Permanente delivers. The four new Kaiser Permanente-staffed clinics at Target locations will open Nov. 17 in Vista, San Diego, and Fontana, and a fourth clinic in West Fullerton will open on Dec. 6.