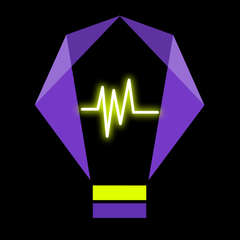 HITLAB a healthcare innovation and teaching lab, is pleased to invite the following teams to compete at the live HITLAB World Cup finals during its inaugural HITLAB Innovators Summit on December 1st at Columbia University's Low Library.
50 teams from India, Kenya, Malaysia, Nigeria, Portugal, Spain, the United Kingdom, the United States, and Uzbekistan submitted truly innovative solutions to address global health issues.  Each entry was carefully reviewed for its potential impact on health, business sustainability, and market feasibility. With entries covering areas from mobile health (mHealth) to patient care algorithms, this year's competition demonstrated the incredible breadth of ingenuity and business acumen developing around the world.
2014 HITLAB WORLD CUP FINALISTS
Team name: Careticker (California)
Website: http://www.careticker.com
Submission: Careticker is an engagement platform that tracks and incentivizes caregivers for providing quality care at home.
Team name: NVS Technology (California)
Website: http://www.nvs-technologies.com
Submission: NVS Technologies, Inc. ("NVS") takes molecular diagnostics out of the specialized hospital and reference laboratory arena and into the much larger and more distributed point of care ("POC") marketplace, greatly expanding the reach and commercial value of molecular diagnostics.
Team name: Owned Outcomes (California)
Website: http://www.ownedoutcomes.com
Submission: Discharge Director (d2) is a post-acute care solution that enables discharging clinicians to help their patients get well quickly and stay well at the lowest possible cost outlay.
Team name: Psious (Spain)
Website: http://www.psious.com
Submission: Psious is a mobile-based technology using hyper-realistic virtual environments to treat anxiety disorders through gradual exposure.
Team name: Touch Surgery (United Kingdom)
Website: http://www.touchsurgery.com
Submission: Touch Surgery allows surgical students and specialists to practice surgery at their own convenience by leveraging technology that already exists in the palms of most surgeons' hands and applying it to a free iOS and Android-based simulation app.
One member from each team will receive a round-trip ticket (up to $1,200) to New York City and hotel accommodations to attend the HITLAB World Cup to compete for a $10,000 Grand Prize; $5,000 Second Prize; $2,500 Third Prize; and two $1,000 Honorable Mention Prizes.