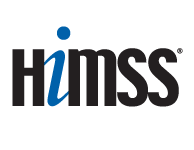 CDISC and HIMSS collaborate to foster the adoption of standards to enable the interoperability of health IT systems.
Recognizing the importance of and need for effective reuse of data in electronic health records (EHRs) for research purposes, the Clinical Data Interchange Standards Consortium (CDISC) and HIMSS extend their existing and long-standing relationship and, in collaboration with Integrating the Healthcare Enterprise (IHE) USA, work together to foster the adoption of standards to enable the interoperability of health IT systems.
CDISC currently partners with IHE on standards development through theQuality, Research and Public Health domain, and demonstrates interoperability capabilities at the HIMSS Interoperability Showcases™. Now through a Memorandum of Understanding, HIMSS and CDISC will launch additional activities focused on improving workflow, so clinicians can conduct prospective medical research using EHRs, and thus, fully realize the important link between clinical research and patient care, paving the way for a learning health system.
Advancing efforts to solve the challenge of accessing and reusing data in EHRs and using it for research purposes within a single workflow, CDISC has collaborated with IHE to develop ­­­nine IHE integration profiles for clinical research through the CDISC Healthcare Link Initiative. Organizations that use these standards can eliminate the need for cumbersome research-related verification steps and redundant data entry, improving data quality and trustworthiness.
As outlined in the MOU, HIMSS will encourage the use of CDISC standards and EHR data for clinical research, and CDISC will support HIMSS strategic initiatives for advancing interoperability standards to achieve health IT integration. The two organizations will develop and disseminate information and standards documentation on the role of IHE profiles and CDISC standards in advancing clinical research.
"I look forward to collaborating with CDISC to apply new strategies that support the transition to a continuously learning health system, one in which EHR data and standards-based information exchange supports a variety of needs, such as safety reporting, clinical research and improved health outcomes," said Joyce Sensmeier, RN, VP Informatics, HIMSS. 
"Our partnership with HIMSS is pivotal toward realizing the founding vision of CDISC to improve healthcare by connecting the worlds of patient care and research. This will increase the opportunity for clinicians and patients to participate in clinical research, thus expanding access to the most cutting edge treatments," stated Bron Kisler, CDISC VP, Strategic Alliances.
For more information about the Healthcare Link Initiative and the available CDISC-inspired IHE profiles, resources are available via the Healthcare Link area on the CDISC website and the IHE USA website. Upcoming events that will provide more information on this collaboration include the Healthcare Link Education Course at the CDISC International Interchange, 11 November 2014, and the IHE Connectathon, 26-30 January 2015, at the HIMSS Innovation Center in Cleveland, Ohio.