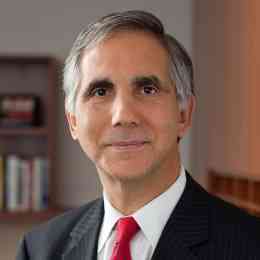 Partners HealthCare CEO Gary Gottlieb announced on Friday that he will step down next year as the chief executive officer of Partners Healthcare to become the new CEO of Boston based nonprofit Partners in Healh, BostonGlobe first reports. Gottlieb has held the job for five years and has five more years left on his contract. Gottlieb plans to remain fully in charge as CEO until his departure in July 2015 leading the Partner's pending settlement to take over South Shore Hospital in Weymouth and two Hallmark Health System hospitals, in Medford and Melrose.
The pending settlement has been met with severe criticism from insurers, competitors,  aantitrust specialists and consumer advocates that argue the company has a monopoly on the state's provider landscape. Partners Healthcare is the state's largest healthcare system whose network comprises of 10 hospitals, including Brigham and Women's and Massachusetts General hospitals in Boston, and more than 6,000 physicians.
Despite the criticism that Partners charges some of the state's highest cost for medical care, Partners Healthcare believes settlement will set price caps to prevent raising the cost of medical care. If the settlement is approved, Partners will become one of the most highest regulated healthcare systems in the nation (Boston Globe/Lueng/10/25/14).