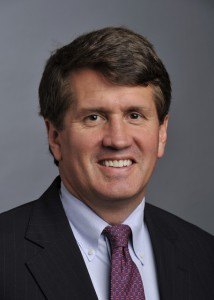 On Thursday M*Modal, a provider clinical documentation and Speech Understanding solutions announced that former Passport Health CEO Scott MacKenzie has joined the company as Chief Executive Officer and a member of M*Modal's Board of Directors. Under his leadership, M*Modal is focused on increasing the productivity of healthcare providers using a combination of technology and services to improve clinical documentation and allow physicians to focus on their patients.
Scott brings more than 25 years of experience in healthcare and information technology, with a successful track record in driving operational execution and helping companies leverage their core assets to create growth and value. Prior to joining M*Modal, Mr. MacKenzie was CEO of Passport Health Communications from 2009 until its acquisition by Experian in 2013. Following the acquisition, he served as President of Experian Health, a leading healthcare revenue cycle solutions provider. Prior to those roles, Mr. MacKenzie was part of McKesson Corporation as President of RelayHealth Pharmacy Solutions. 
"M*Modal has a unique combination of talent, assets and relationships that creates tremendous potential in how it can impact healthcare and serve customers," said Mr. MacKenzie. "I am joining M*Modal at a time when the company is positioned for change and the market is open to solutions that improve productivity and leverage technology investments. I look forward to working with M*Modal's talented team to deliver on its vision to be the industry's best clinical documentation provider."
M*Modal recently emerged from Chapter 11 bankruptcy after the company's Plan of Reorganization by the U.S. Bankruptcy Court for the Southern District of New York back in June of this year. The financial restructuring help strengthen the Company's balance sheet resulting from reducing its debt by more than 55 percent and establishing a capital structure supporting M*Modal's continued investment in clinical documentation services and solutions.