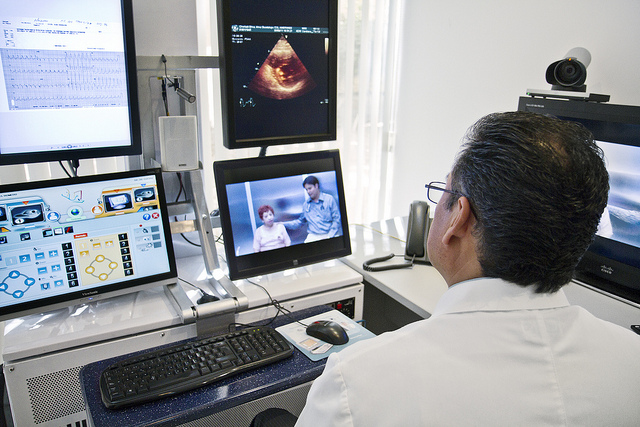 The Department of Veterans Affairs (VA) today announced that its national telehealth programs accounted for more than 2 million telehealth visits during fiscal year 2014. The total represents more than 690k veterans, accounting 12 percent of the overall veteran population.
With approximately 55 percent of veterans living in rural areas with limited access to VA healthcare services, telehealth is quickly become a viable option of healthcare. Currently, there are more than 44 clinical specialties offered to veterans through the VA's telehealth programs. For example, the Miami VA schedules close to 90 clinic connections every week for dermatology, eye exams, the women Veterans program, podiatry, mental health and other clinical specialties.
"We have to adapt to meet veterans wherever their needs are," said VA Secretary Robert A. McDonald. "A brick-and-mortar facility is not the only option for health care. We are exploring how we can more efficiently and effectively deliver health care services to better serve our veterans and improve their lives. Telehealth is one of those areas we have identified for growth."
For more information about VA's telehealth program, visit www.telehealth.va.gov/.
Image credit: IntelFreePress via cc