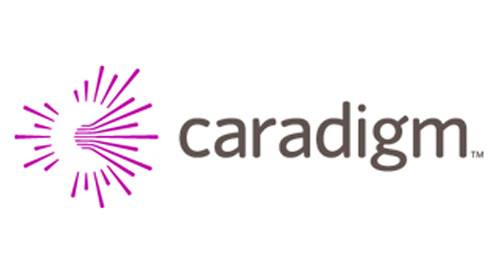 Today Caradigm announced a new health IT applications bundle to help clinically integrated networks (CINs) achieve population health goals. To effectively position for the future of healthcare while maintaining focus on current operations, many hospitals and physicians have turned to CINs as a viable option to (1) increase quality, (2) reduce cost and waste in the current system to maintain margins, (3) sustain independence for physicians not ready for hospital employment and (4) position providers to take on higher levels of accountability to effectively manage utilization and the health of populations.
To succeed in meeting their goals for better population health, however, they're going to need new solutions – beyond the EMR – that help them manage risk and take on higher levels of accountability.
Caradigm population health solutions include the following components, which are now offered together as part of the new Clinically Integrated Network bundle:
– Caradigm® Intelligence Platform – Aggregates and normalizes clinical, operational and financial data from disparate systems—Electronic Health Records (EHR), billing systems, payers, pharmacy systems, labs, and health information exchanges (HIEs)—and delivers it to healthcare professionals in near-real time within their workflows, powering rich analytics capabilities. Healthcare organizations can use this data to gain deep insight into individual patients, populations, performance and processes, and to rapidly identify the actions needed to improve.
– Caradigm Knowledge Hub – Automatically launches when the Electronic Medical Record (EMR) is active and presents additional information about the patient to the clinician. Delivered by the Caradigm Intelligence Platform, this additional patient data can include diagnosis, allergies, medications, procedures, problems, health issues, readmission risk, quality-measure gaps, condition management gaps in care, or other data as determined by the organization and the applications used with the Caradigm Intelligence Platform. 
– Caradigm® Risk Management – Identifies populations of patients, stratifies them (by risk, utilization, motivation and other factors), predicts costs and potential savings, and supports care management to drive better outcomes. The solution enables healthcare organizations to identify the most impact-able patients based on motivation and predicted clinical outcomes.
– Caradigm® Quality Improvement – Enables healthcare organizations to make the important shift from retrospective quality reporting to proactive performance improvement, and to use intelligence to identify gaps in care and take action within clinical workflows at the point of care.
– Caradigm® Care Management – Provides care coordinators and care managers with a robust set of tools to enroll patients, clinically assess them, generate a dynamic care plan and track their medications. It enables healthcare institutions to manage risk, care quality and financial performance for patients with chronic disease or other targeted conditions across the care continuum.
Professional Services – Caradigm will provide implementation, training and ongoing support. In addition,Beacon Partners is available to provide accountable-care consulting.
Clinically Integrated Network bundle is available immediately. For more information about the bundle, contact Caradigm at http://www.caradigm.com/en-us/contact-us/.