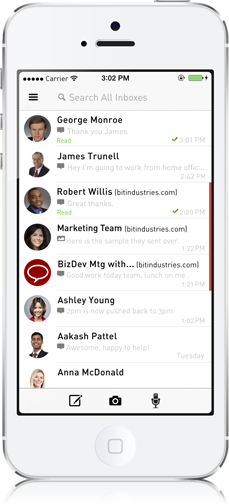 TigerText, the leader in secure, real-­‐time secure messaging for the enterprise, today announced integrations with major EHRs including Cerner and PointClickCare, making it the most widely integrated secure texting platform available. Health care providers are integrating TigerText into their EHR systems to extend the platform capabilities beyond the desktop and provide a secure vehicle for sharing patient information from the EHR to smartphones in a HIPAA-­‐compliant way.
Prior to integrating TigerText, Waterbury Hospital – a 357-­‐bed hospital in Connecticut with nearly 15,000 inpatient visits a year and more than 2,000 employees – was using their Cerner EHR on a standalone basis to create and deliver clinical notifications based on patient data in the EHR. However, by integrating TigerText with their Cerner platform, Waterbury's EHR users can now easily route notifications and patient alerts through TigerText saving time and accelerating response times.
"With TigerText linked to our EHR, staff can better engage our community physicians and improve patient safety and throughput. We're now able to instantly notify care teams of a request for consult, critical lab results, completion of imaging and other studies ordered stat, and vital sign thresholds indicative of a septic infection," said Don MacMillan, Assistant Director of Information Systems at Waterbury Hospital.
With any EHR system, certain data simply cannot be protected in a HIPAA-­‐compliant manner when shared over mobile networks. TigerText bridges this gap as it safely encrypts EHR data including PHI (Protected Health Information) and eliminates security risks. Additionally, TigerText accelerates communication between physicians and nurses by delivering instant alerts so care teams can coordinate and react to patient needs faster and more effectively. By using TigerText for EHR notifications, care teams can make much more informed and rapid workflow decisions.  
Benefits of EHR integrations with TigerText include:
– Automated EHR Alerts Delivered Via Mobile – TigerText enables EHR-­‐created alerts to automatically route to physicians' and other clinician's mobile devices. These rule-­‐based triggers alert care teams about critical lab results, vital sign thresholds, consult order notifications, and other critical notifications.
– HIPAA Complaint Data Transmission – EHR notifications are mobile-­‐enabled and can include detailed PHI without violating HIPAA. TigerText's 256-­‐bit AES encryption lets healthcare professionals share patient data with confidence by securing transmissions both at rest and inbtransit so sensitive information remains protected.  
– Email Forwarding via TigerText – By integrating TigerText into the EHR, users can securely forward emails containing sensitive patient information and records from the EHR and receive it as a TigerText message directly on their mobile device.  
– 'Read' and 'Delivery' Confirmations – Users can quickly determine if a doctor has received and read an EHR notification sent via TigerText with delivery and read confirmations, providing significant improvements in workflow efficiency.