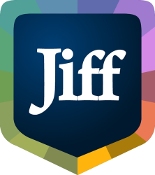 Employee digital health platform Jiff today announced an $18 million Series B round led by Venrock. Jiff provides an enterprise solution for self-insured employers to connect to and manage hundreds of innovative digital health tools, and provides each employee an individualized health incentives program through an addictive mobile experience.
"With founders James Currier and Stan Chudnovsky behind them, Jiff also has the best engagement and product design team we have ever seen in healthcare IT. They are incredibly well positioned to transform employee health," added Venrock Partner Bob Kocher.
Jiff will use the funds to expand their sales and marketing team, to grow their network of sales and distribution partners, and to build out their network of digital health partners across a variety of categories. Investing alongside Venrock were Aberdare Ventures and Aeris Capital. Jiff has raised $25.8 million in venture capital since its founding.
Features on the Jiff Platform include:
Security — HIPAA-compliant security core, with secure communication and hosting infrastructures; tested and approved by some of the largest health care organizations in the world
Engagement Optimization Engine — uniquely designed and patent pending, this enables customization and personalization of the best programs and experiences for users dynamically in real time
Social Turbo – allows customers to choose the best social model for goal achievement, from support groups to challenge environments
User-Centric Data Model — automatically synchronizes user data across applications on the Jiff Platform and ties back to incentives for benchmarking and program improvement
Survey Intelligence – for creating surveys, from satisfaction polls, to symptom checkers to Health Risk Assessments