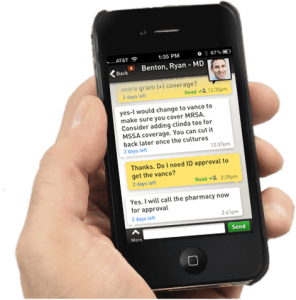 TigerText, the leader in secure, real-time secure messaging for the enterprise, marked the first half of 2014 with record sales and customer growth, which led to a 750% spike in message volume. TigerText customers are now sending over 300 million messages per month across its secure platform. 
TigerText expanded its market share in the first half of 2014, with a number of prominent healthcare organizations adopting the company's secure messaging solutions, including Universal Health Services, Boston Children's Hospital, NAMM California, and Centura Health. Other wins include Kadlec Health System, Kennedy Health System, and Ventura County Medical Center. 5 of the Top 10 Largest For-Profit Hospital Operators/Health Systems in the nation, including leading organizations such Universal Health Services and Community Health Systems now use TigerText.
Since the beginning of 2014, the company has added more than 300 new facilities on average each month. Additionally, new channel partners Verizon and PC Mall have bolstered TigerText's distribution network in the first half to expand the company's footprint.
"We quickly recognized  the need for a secure messaging solution that would keep us compliant while simplifying our communication process and improving staff responsiveness," said Bruce Harris, Director of IT at NAMMCalifornia. "TigerText not only met our strict requirements, but also provided the flexibility and scalability we needed to deploy the solution enterprise-wide. We look forward to working with them to help us break down communication barriers and silos, while effectively managing HIPAA compliance risk."
Other highlights in the first half of 2014 include:
Number of facilities that use TigerText: 5,000+ (150% increase from first half of 2013)

Messages sent: Over 300 million messages per month across the TigerText platform (752% message volume growth over the previous year)

60% increase in paying customers compared to the first half of 2013