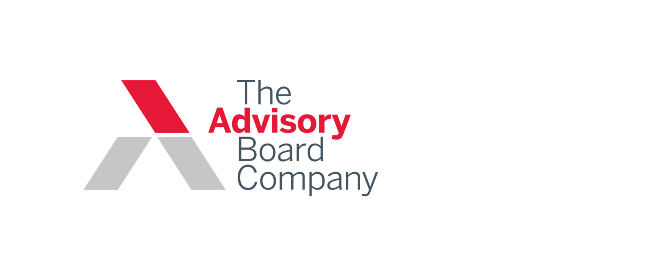 Four healthcare provider organizations were selected from hundreds of hospitals nationwide to receive the 2014 Revenue Cycle Solution Awards , The Advisory Board Company announced on Monday.  The Awards recognize institutions' leadership in initiatives to improve financial sustainability and achieve significant financial performance improvements.  These hospitals achieved impressive improvements, including $8.2 million in additional revenue, improved compliance, reduced bad debt, and an increase of $6.1 million in point-of-service collections.
Here is an in-depth looked at the awarding winning organizations:
1. Baptist Beaumont Hospital, a 325-bed hospital in Beaumont, Texas, and a member of Baptist Hospitals of Southeast Texas
Challenge: Limited physician support for the hospital's clinical documentation improvement program had constrained its effectiveness and caused CDI staff to become unmotivated.
Solution: Documentation experts from the Advisory Board pinpointed the hospital's biggest documentation opportunities and conducted one-on-one education with the physicians most contributing to them. CDI processes were also evaluated and redesigned to reinforce key documentation concepts and maximize program impact
Impact: Enthusiasm for documentation improvement among physicians, coders, and CDI staff grew dramatically, resulting in an eight percent increase in case mix index and $8.2 million in additional revenue in the first 12 months.
2. Mississippi Baptist Medical Center, a 628-bed hospital in Jackson, Mississippi, and a division of Baptist Health Systems
Challenge: A complex and varied health system with little ability to identify the range of ICD-10-driven documentation specificity risk that it faced, or to prioritize among risk areas once identified. Also, faces high volume of pre and post payment audits.
Solution: Utilize ICD-10 Compass and Revenue Integrity Compass together to pinpoint and prioritize clinical documentation improvement opportunities for both ICD-9 and ICD-10. Employ both tools to drive compliance and CDI efforts, and convey new clinical concepts in carrying out customized physician education
Impact:  Eliminated anecdotal assumptions around documentation and compliance risk; developed a stratified and targeted approach to physician education based on need, saving significant staff time and dollars in the process
3. IU Health Goshen Hospital, a 122-bed hospital in Goshen, Indiana
Challenge: Like many organizations, Goshen Hospital had seen increases in uninsured admits and a rising in patient out-of-pocket obligation. In fact, from 2012 to 2013 gross revenue from uninsured patients increased by 10%, patients' average after-insurance patient obligation during deductible season saw a 35% increase, and the average federal poverty level for uninsured patients decreased by 5%.
Solution: Implementation of Self-Pay Compass provides necessary transparency to target the receivable, bad debt, and financial assistance eligibility.
Impact:  Before implementing Self-Pay Compass in summer of 2013, the IU Health Goshen team lacked a
comprehensive strategy to address their changing self-pay population dynamics and needed a solution to
reduce bad debt, increase their community benefit, and improve the efficiency of the patient billing process.
4. Springhill Medical Center, a 252-bed hospital in Mobile, Alabama
Challenge:  POS collections were a focus of all Registration areas. Springhill struggled with calculating
accurate estimates due to payer contracts—front line staff did not have enough time or information to evaluate payer contracts.
– Springhill Medical, an acute care, general medical surgical facility, serves the region. Their vision was to
position themselves to be able to advance our existing EHR initiative, as well as linking all of the Revenue Cycle components in one database. They recognized that by linking all of these applications they would gain efficiency and improve financial performance—allowing our organization to remain competitive within our market.
– In June 2009, POS collections were a focus of all Registration areas. They struggled with calculating accurate estimates due to payer contracts—front line staff did not have enough time or information to evaluate payer contracts. Staff increased POS collection by a cumulative $6.13M over the past 4 years.
– Realizing money was left on the table a partnership through the Advisory Board and Health Pay 24 was formed in 2013.
Action: Link PayNav estimates to tool that can pull in prior balances, create budget plans, and streamline
receipting and deposits for all staff. Allow patients access to pay bill online at their convenience.
Impact: 545 percent increase in online payments March to June
The four institutions are among more than 700 hospitals nationwide that are members of The Advisory Board Company's Revenue Cycle Solutions programs—customized solutions that combine research, consulting, training, and technologies that drive world-class revenue cycle performance.  The Award, in its second year, was given at the Revenue Cycle Summit on Thursday in Washington, D.C.
Detailed case studies are available at http://www.advisory.com/RevCycleAwards.