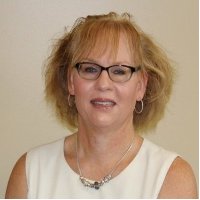 This sponsored post is produced by Marcus Evans
"Healthcare organizations must prepare for an environment where doctors and other healthcare professionals will be compensated based on the value, not just the volume, of the services they provide. The push toward value-based compensation is getting stronger, so healthcare professionals must devise a strategy for their journey to a value-based role in the future and find a partner who supports their vision and principles," advises Renee H. McLaughlin, MD, FACS, Medical Senior Director, Market Medical Executive, Cigna Healthcare. 
Next month, McLaughlin will be speaking at the ACO & Payer Leadership Summit 2014 taking place in Atlanta, GA September 11-12. In this interview with Sarin Kouyoumdjian-Gurunlian, Press Manager at Marcus Evans, she discusses the evolving role of the payer in advancing population health. 
What role do payers and healthcare professionals have in advancing population health?
Payers and healthcare professionals are complementary but distinct stakeholders. Payers can advance population health by creating a financial model that incentivizes physicians and delivery systems to focus on better health, affordability and patient experience. There is a need for a payment model to help us move from fee-for-service to value-based reimbursement.
Secondly, payers must provide informatics support. It is not enough to implement a new payment model without offering the resources and support needed to help healthcare professionals understand the key opportunities and challenges of managing population health. Physician organizations must clearly understand the changes needed to drive improved health, affordability and patient experience.
Finally, the third leg of the stool is having an integrated, in-depth collaboration between the payer and healthcare organizations, with people support, predictive modeling and case management services. This ensures everyone moves in the same direction without duplicating services.
What must improve to ensure people receive the best quality care possible?
Payers and healthcare professionals typically want to do what they have always done well. When I was in practice providing direct patient care, I took excellent care of every patient who walked through my doors. However, what I could have done better, if I had the right tools and support, was to manage my patients' care when they were getting that care across the delivery system. We need to make the delivery of healthcare less fragmented and more coordinated.
We cannot continue doing what we have always done and be successful at population health. Payers and health care organizations must embrace the richness of the data available, push for better data and adopt a mindset that embraces the concept of managing patients' health care wherever they are. We have to leverage resources and most importantly, collaborate. The gap that exists must be bridged, as we are all working for the same end goal.
Why must the focus always be prevention?
Most physicians are highly motivated to ensure their patients get the best care. The challenge is in knowing which patients need which services when.
There is a tremendous opportunity for payers to identify the patients who may have gaps in preventive services and deliver that information to doctors. This must be done routinely, integrated with the health record system, so doctors at the point of care know, in real time, which patients are due or overdue on preventive services.
For more information about the ACO & Payer Leadership Summit, please visit http://acopayerleadership.marcusevans-summits.com/ or contact Laurel Zevitz at laurelz@marcusevansch.com