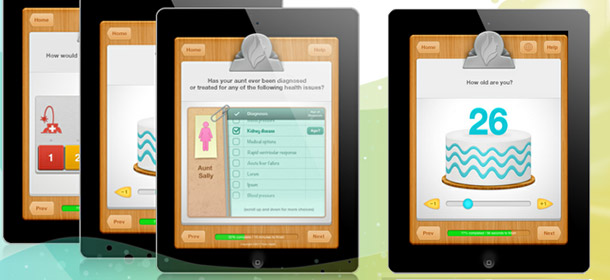 Tonic Health today announced that it has been selected by Wake Forest Baptist Medical Center to provide an iPad- and web-based patient data collection platform to enhance the patient experience. By leveraging Tonic Health's innovative and easy-to-use data collection platform, Wake Forest Baptist can more effectively register, screen and manage their patient populations over time.
This new technology provides an approachable and seamless patient experience through Tonic Health's electronic data platform, allowing Wake Forest Baptist to now interact with patients in both the clinical setting and at home.
"We are excited about working with Wake Forest Baptist in helping them redefine the patient experience to both improve care and boost outcomes," Sterling Lanier, CEO of Tonic Health, said. "We love working with innovators and we are proud to be able to collaborate with one of the most cutting-edge health systems in the country."
Tonic Health offers a secure, highly engaging, iPad- and web-based data collection platform for patients, coupled with a robust enterprise-level data management platform for hospitals and health systems. The solution includes a powerful, easy-to-use survey builder that allows providers to create, manage and edit all surveys and forms across their entire enterprise. Health care providers can then use customized tools to analyze and act upon the results in real time. Tonic Health's intuitive user interface and broad functionality eliminates the boring clipboard and optimizes secure patient data collection across an array of provider needs, including patient intake, real-time patient screening and risk assessment, patient satisfaction, patient education and longer-term patient-reported outcomes.
To provide even greater operational efficiency and to ensure information patients provide can be securely and immediately accessed by physicians, Wake Forest Baptist will be integrating the technology into its system-wide electronic health record, called WakeOne.
The technology is already in use at Wake Forest Baptist, where it is being implemented for a wide range of purposes, including functional assessments at the Sticht Center on Aging, completion of Medicare forms in Family Medicine, quality of life assessments at the Comprehensive Cancer Center and research assessments in orthopedics. "We are finding endless opportunities to integrate this tool to improve the patient experience," Eckes said.