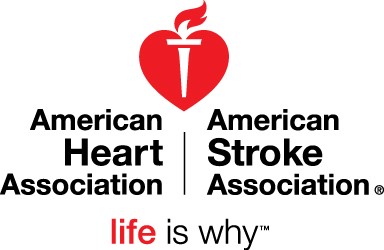 Today, the American Heart Association has launched the Chicago Open Innovation Challenge, a crowdfunding competition to uncover new innovative digital health tools to prevent or manage heart disease and stroke. The top three finalists will receive grants from the American Heart Association totaling $25,000 and a chance to present at the Heart Innovation Forum in Chicago on November 14, 2014. Each award winner will be featured on healthcare crowdfunding platform MedStartr.
Who Can Apply? 
Early-stage healthcare technology and life sciences companies with novel ideas that seek to help patients, providers or medical facilities meet the American Heart Association's 2020 Impact Goal—to improve the cardiovascular health of all Americans by 20 percent while reducing death from cardiovascular diseases and stroke by 20 percent by the year 2020—are encouraged to apply. 
Entries from innovative entrepreneurs, scientists, physicians, nurses, patients, engineers, administrators and passionate people from all fields will be accepted. Teams must have a presence in Illinois, Indiana, Iowa, Michigan, Missouri or Wisconsin and be available to come to Chicago for the American Heart Association's Heart Innovation Forum on November 14, 2014. "Early stage" is defined as a company or team that has previously raised less than five million dollars in seed or other funding and has generated less than $150,000 in revenue.
Challenge Details
In Phase I, applicants will complete an online form demonstrating their ideas with a particular emphasis on how their project will help people prevent and/or manage cardiovascular disease and stroke. A panel of American Heart Association judges will review the submissions and the top ten best ideas will be selected to move to Phase II. 
All finalists will be featured on an online crowdfunding Challenge to raise the most funds for their project. The top three teams, as determined by who raises the most funding, gets the most social shares, and as selected by our distinguished panel of judges (30%, 20%, 50%) will be invited to present their idea to an expert panel of judges and investors at the American Heart Association's Health Innovation Forum event in Chicago on November 14, 2014. 
On November 14th the top three Finalists will present their ideas on stage at the Heart Innovation Forum in front of 250 anticipated guests, comprised of the leading investment bankers, venture capitalists, private equity firms, business development professionals in the pharmaceuticals space, professional service firms, transaction attorneys, IP attorneys, financiers, financial analysts, life science clinicians and innovators, and academic and medical professionals.
In addition to this opportunity, the top three Finalists will also keep the funds raised by the public during the Crowdfunding phase (less standard credit card processing and crowdfunding fees) and present their project in front of our expert judges to compete for the following grants:
1st Place: $20,000 American Heart Association Grant
Runner Up 1: $2,500 American Heart Association Grant
Runner Up 2: $2,500 American Heart Association Grant 
For additonal guidelines and additional details on the American Heart Association's Open Innovation Challenge, visit http://heartinnovationforum.medstartr.com