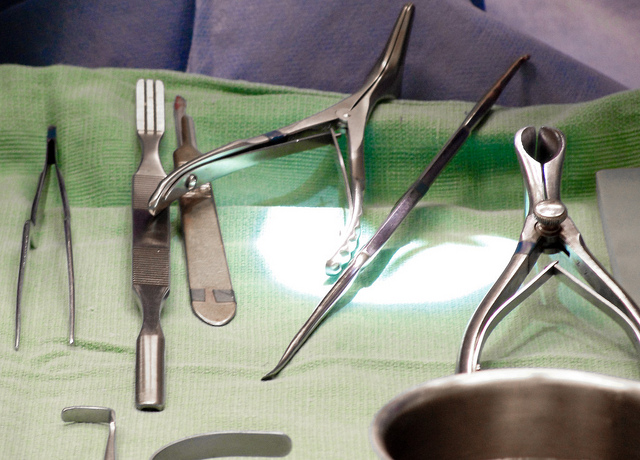 GHX outlines a list of documented opportunities to reduce supply costs healthcare supply chain costs for providers. 
The healthcare supply chain is the second highest and fastest-growing operating expense for healthcare providers. Faced with significant medical supply costs and evaporating reimbursements, healthcare are increasingly seeking ways to reduce their supply chain expenses. GHX, provider of healthcare supply chain solutions has provided the following ten ways healthcare providers can reduce healthcare supply chain costs:
1. Understand the total cost of ownership of your supply chain;in addition to the price paid, consider the financial implications of procurement, logistics, inventory management, charge capture and reimbursement, among others.
2. Develop data governance policies and synchronize product data with suppliers (using global industry data standards as much as possible) to help ensure that your item master is up-to-date and can be used as the "one source of truth"to feed clinical and financial IT systems.
3. Reduce manual invoice reconciliation by having line level PO-to-invoice match on implant purchase orders.
4. Streamline electronic medical record (EMR) system roll-out and maintenance by using up-to-date, clean, accurate data.
5. Save an average $12.00-$27.00 per order by improving data synchronization and conducting as much of your purchasing electronically with as many of your trading partners as possible.
6. Improve contract effectiveness by loading group purchasing organization (GPO) and local contracts into your purchasing system and validating price at the point of purchase order creation. You can save an estimated 1-3 percent in avoided overpayments by validating contract pricing and using the most up-to-date contract information.
7. Centralize purchasing across your organization to provide visibility into and control over as much of your supply spend as possible.
8. Create visibility into both the total cost and efficacy of the products being used in patient care, so that you can determine the role supplies play in improving cost, quality and financial outcomes (e.g., reimbursement).
9. Focus on bringing more non-file and off-contract spend under contract, especially high-cost implantable device items;but don't forget other spend, such as products purchased by facilities and engineering that have an impact on the environment of care.
10. Collaborate with your trading partners to achieve mutual benefits. Share insights into what happens to products once they arrive at your facility and ask your suppliers for insights into how you can become a lower-cost customer to serve.
photo credit: Best In Plastics via cc