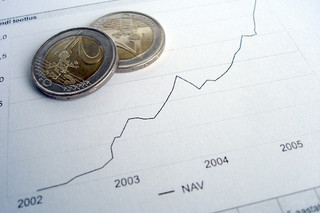 88 percent of 200+ bed hospitals outsourcing their CDI currently report to have realized significant (over $1M) gains in appropriate revenue and proper reimbursements following the implementation of clinical documentation improvement program yet before ICD-10, according to the recently published Black Book survey. Additionally, 83 percent confirm quality improvements and increases in the case mix index. The survey of 650 hospital technology and physician leaders found outsourced coding and Clinical Documentation initiatives are showing signs of tripling in the number of hospitals contracting for external CDI services help before the October 1, 2015 deadline. 
Currently, 24 percent of hospitals now outsource CDI audit, review and programming with 71 percent of hospitals planning on partnering with a CDI vendor to assist them with ICD-10 transition by Q3 2015. Also, 28 percent of hospitals presently outsourcing coding and CDI are contemplating a switch to second generation CDI vendors as physician practice acquisitions and EHR implementations have threatened the sustainability or effectiveness of their current CDI programming. 
Other key findings in the report include: 
– Nuance Communications ranked with the highest client experience and customer satisfaction scores on eighteen key performance indicators among currently implemented end-to-end CDI clients. Other top scoring vendors included 3M, Optum, The Advisory Board, Navigant, Chartwise Medical, Precyse and DCBA.
– Transcription services, already outsourced by 63 percent of hospitals, is also expected to grow to over 70 percent of providers as the ICD-10 deadline approaches.
– The top ranked vendor in client experience and satisfaction of outsourced transcription services is Precyse.
– Streamline Health ranked first in Content Management and Abstracting services.
– 19 percent of all hospitals confirm they are outsourcing coding already. However, by the new code deadline, that number is anticipated to grow to 47 percent of hospitals by the providers polled.
– 3M HIS ranked first in Computer-Assisted Coding (CAC) services.