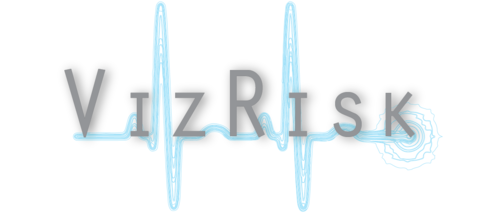 The US Department of Health and Human Services (HHS)is hosting the first-ever behavioral health data visualization challenge called VizRisk. Its goal is to foster increased utilization, innovation, and critical analyses of publically available but underutilized government health data to better inform personal and health policy decisions.  The challenge is calling on talented designers, coders, data scientists, public health experts, and others from around the country to analyze, organize, and visualize behavioral health risk data. Participants will utilize the CDC's Behavioral Risk Factor Surveillance System data in combination with other publicly available government data sets to reveal key insights, trends, and relationships. 
Submission Process 
HHS Vizrisk will have a three month open submission period, beginning on July 28th at 9am with the release of detailed project suggestions. Final project submissions are due October 28th at 12am on Challengepost. Awards are scheduled to be announced on November 24th. Important dates are listed below. 
July 28th, 9am: Official start of HHS VisRisk
Oct 26th, 12am: Last chance to schedule appointments with listed HHS VizRisk mentors 
Oct 28th, 12am: Deadline for entering project submissions on Challengepost
November 15th: Awards announced via email, winners must submit materials for verification of eligibility
November 30th: Final winners announced via email and on this website. 
Submissions will be graphic, dynamic visualizations that combine three or more variables (e.g. showing the relationship between behavioral patterns, health risks, and medical costs). Participants are free to use any pre-existing, customized, or new tools to produce these visualizations.
Awards/Prizes
Prizes are awarded based on the judging criteria: 
Innovation—evaluated for novel combination, integration, and application of data.
Relevance—evaluated for meaningful health data relationships that are comparable across time, geographies, and populations.
Design—evaluated for visually appealing, elegant, intuitive interface and visualizations.
Scientific Excellence—evaluated for rigorously measured relationships that adhere to the principles of scientific inquiry. 
Winners will receive the first 50% of the prize immediately upon verification of the winning project. The second 50% will be granted after implementation partnerships form with the associated government organization. A total of up to 7 prizes totaling $15,000 will be awarded to the winners:
Grand Prize – $6,000
Second Prize – $3,000
Third Prize – $2,000
o   Awarded to projects with excellence in one of each of the following areas
Relevance Award – $1,000
Design Award – $1,000
Innovation Award – $1,000
Scientific Excellence Award – $1000
All submissions will be evaluated; separate sets of prizes will be awarded for excellence in each of the criteria below. 
To register for this Challenge, participants can access the challenge Website: http://www.hhsvizrisk.org/ and click on Sign up, which will lead participants to an Eventbrite page: https://www.eventbrite.com/e/hhs-vizrisk-tickets-12020604953.