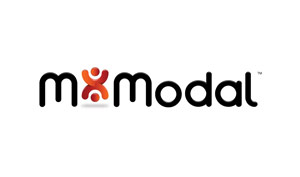 M*Modal, a provider of clinical documentation and Speech Understanding™ solutions, announced that it expects to emerge from Chapter 11 within three weeks following today's confirmation of the Company's Plan of Reorganization by the U.S. Bankruptcy Court for the Southern District of New York. The Plan provides for restructuring of the Company's debt, and has the support of substantial majorities of its lenders and bondholders. 
"We are pleased to have reached this important final milestone, and look forward to emerging from the financial restructuring process which will dramatically reduce our debt, strengthen our balance sheet and provide significant financial flexibility," said Duncan James, M*Modal's Chief Executive Officer. "With renewed financial strength, we will continue our focus on delivering innovative solutions to our healthcare customers and growing market share. We remain committed to providing the highest quality of clinical documentation and superior Speech Understanding solutions. We thank our customers and suppliers for their support throughout this process, as well as our employees for their dedication to M*Modal."
The Plan reflects the terms of M*Modal's previously announced agreement with its controlling bondholders and lenders on the terms of a financial restructuring plan. Once completed, this financial restructuring will strengthen the Company's balance sheet resulting from reducing its debt by more than 55 percent and establishing a capital structure supporting M*Modal's continued investment in clinical documentation services and solutions.
Mr. James added, "We thank our bondholders, lenders and their advisors who worked with us constructively to complete M*Modal's financial restructuring as quickly as possible."