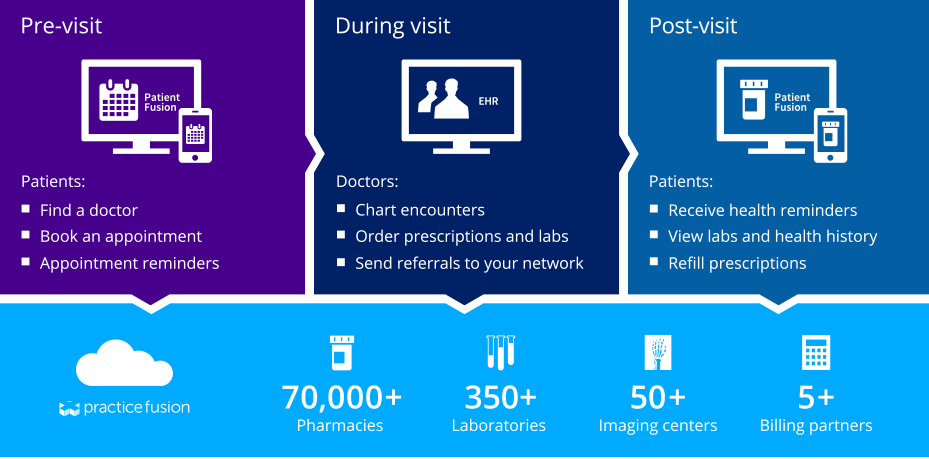 Practice Fusion, the country's largest physician-patient community, and Emdeon Inc., a leading provider of healthcare revenue and payment cycle management and clinical information exchange solutions, are teaming up to offer automated health plan eligibility checks in the Practice Fusion EHR.  When scheduling a patient visit through the Practice Fusion EHR, medical professionals will be able to check that patient's health plan information electronically via the Emdeon network, which will eliminate the need to call individual payers to verify coverage.
"With the influx of newly insured patients entering the healthcare system, physicians need a trusted resource that can help manage the complex revenue and payment cycle," said Chris Meffe, senior vice president of the Channel Partner Group for Emdeon. "Working with Practice Fusion will allow Emdeon to reach a large physician community that can benefit from increased visibility relating to patient insurance information."
Emdeon's Intelligent Healthcare NetworkTM connects physicians and other providers to commercial and government health plan payers nationwide. With this integration, medical professionals using the Practice Fusion EHR will have an easy way to verify health plan coverage for patients quickly, which helps to ensure claims will be covered and paid by payers.
"Even though physicians are seeing more patients today than in previous years, many are being forced into bankruptcy or must make the difficult decision to sell their practices," said Ryan Howard, founder and CEO, Practice Fusion. "Physicians are using Practice Fusion to facilitate more than five million patient visits each month.  By adding automated patient eligibility and benefit checks into their existing workflows, we help them get paid and ultimately give them more time to focus on patient care."
For more information on Practice Fusion or to join the more than 112,000 medical professionals that use the Practice Fusion EHR every month, please visit www.practicefusion.com.