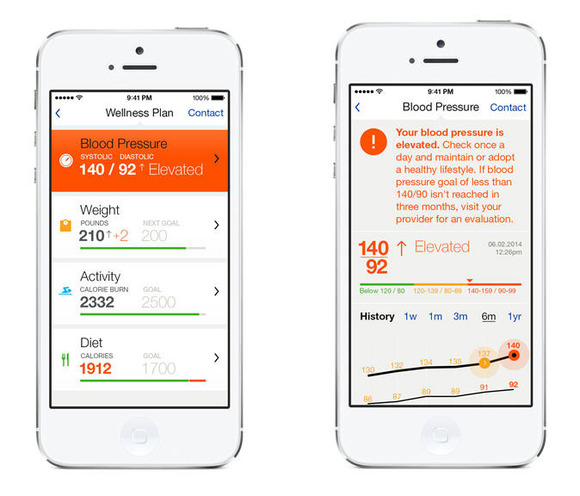 In order for Apple's HealthKit to be truly revolutionary, both consumers and providers have to adopt it. Otherwise, it's just another level of interface for the apps that people already have sitting next to each other on their iPhones. Dr. Subbarao Myla explains. 
This week, Apple unveiled their digital health tracking platform HealthKit at WWDC. Simply called "Health" in i0S8, the platform will be used as a central location on the device to track health data from apps and devices used for recording health and fitness data. With partnerships in tow with Mayo Clinic, Epic Systems, Nike and other leading healthcare providers, Apple is poised to make implementations easier for consumer-grade health monitoring.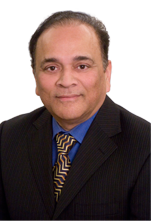 In the midst of hype and praise surrounding Apple's announcement, the questions remains, "is this really revolutionary?" According to Dr. Subbarao Myla, Co-founder and CMIO of InstaMD, a telemedicine startup, the announcement is not as revolutionary as the company wants us to believe. In fact, Dr. Myla believes that without telehealth advancements, Apple's HealthKit is not that different than a few things that have failed before, such as Google Health or Microsoft's HealthVault.
To learn more, we asked him to provide three reasons why Apple's HealthKit currently holds limited value without the advancement of telehealth innovation. 
1. HealthKit's success hinges on the apps that live in its dashboard.
HealthKit, according to Apple Senior VP Craig Federighi, is a "single place that applications can contribute to a composite profile of your activity and health." Thus, it is dependent on the quality of the components that live in the dashboard. Hence the need for better telehealth and medical app advancements. Forbes contributor Niel Versel cited a report from Germany's Research2Guidance, claiming "that 68 percent of mobile health app publishers have generated less than $10,000 in revenue from their apps." That means, there are quite a few health apps that aren't really seeing a whole lot of success and aren't delivering a lot of value.
2. The most used health apps are fitness and exercise apps that don't provide the valuable information needed to create a legitimate Health dashboard.
According to a MobiHealthNews article, another layer of that is the apps that are seeing success are predominantly fitness and weight loss apps more than they are medical health apps. There is only a limited market of people who are fitness and exercise junkies obsessed with the quantified self, and most of those are not the ones who have chronic health problems. They aren't the ones who would really benefit from better telehealth solutions, nor are they the ones who are costing the health system so much money.
3. Getting providers and patients to adopt this approach is the true challenge, and coordinating those efforts to put everyone on the same page is key.
In order for HealthKit to be truly revolutionary, both consumers and providers have to adopt it. Otherwise, it's just another level of interface for the apps that people already have sitting next to each other on their iPhones. It has to provide true value to people that they aren't currently getting, and the key to that is providing more meaningful connections between consumers and healthcare providers – more than just conversations with Mayo Clinic personnel. Medical providers need to see more than just data from fitness trackers and calorie counters to take care of their most problematic patients.
The challenges to getting here are many. Most significantly, it takes technological advancements in self-health monitoring devices that are affordable, user-friendly, and effective. Secondly, the value has to be such that consumers are willing to purchase them, or such that insurance companies will pay for them. However, devices that allow patients to track their own vitals and share them remotely with their doctors open the door for cost effective long term care as well as savings with preventative tracking. That's real value, and when done correctly, it could significantly lighten the burden now taking its toll on the healthcare system.
Based on a recent study by the Telehealth Center at the National Taiwan University Hospital, "synchronous telehealth intervention may reduce costs, decrease all-cause admission rates, and decrease durations of all-cause hospital stays in cardiovascular disease patients, regardless of age."
With this development, along with developments across other areas of telehealth, the possibilities are endless. With affordable, cost effective solutions that allow the tracking and sharing of important vitals virtually, we can change the landscape of healthcare. Especially with integration provided by Apple's HealthKit.
InstaMD recently launched its Multi-Use Headset for pre-order on Indiegogo, allowing patients to track and share real vitals. , users will have the ability to share more than just general health statistics or symptoms. Real heart, lung and GI sounds can be tracked, stored and shared with doctors, through this device, and the company is working on more products that function similarly for other important vitals. That means more preventative care, less costly care, and more convenient care for both patients and providers.
Visit http://bit.ly/InstaMDigg to see more information about their first product offering.