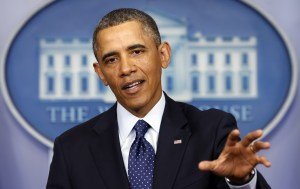 On Tuesday afternoon, President Barack Obama officially signed the temporary Sustainable Growth Rate (SGR) "doc fix" delaying the compliance date of ICD-10 until October 1, 2015. The bill averted an automatic 24-percent Medicare reimbursement cut to physicians, which also includes two-midnight rule and recovery audits of medically unnecessary claims. On Monday, the Senate voted 64-35 to pass the $21 billion bill. Legislation is paid for by cut to healthcare providers; however fully half of the cuts won't kick in for another 10 years (Modern Healthcare, 4/2).
The delay has the industry scrambling for answers with billions of dollars already spent by providers on products/services to assist in their ICD-10 transition efforts. Timelines, resources, and budgets will have to be reallocated to reflect the change.
The bill's passage prevents CMS from enforcing any mandate to transition to ICD-10 until at least Oct. 1, 2015. In a recent article, Dr. John Halamka, CIO for Beth Israel Deaconess Medical Center in Boston states, "Technically, Oct. 1st, 2015 is not the new date, it is the earliest date. We could lobby our legislators to rescind the move to ICD-10 altogether and work towards ICD-11 in 2018."
With this marking the third delay for ICD-10, there is growing skepticism that the American healthcare system will ever become ICD-10 compliant.
HIT Consultant will continue to monitor all developments on ICD-10 as more information becomes available.