Leading patient education technology provider leverages InterSystems health informatics platform for interoperability with EHRs to deliver personalized clinical data and videos on any mobile device – enhancing the patient experience.
WelVU, a global innovator in mobile and Web-based patient engagement technology, is among the first educational platforms to combine the power of multimedia patient education with individual patient data from an electronic health record (EHR) or health information exchange (HIE). With strategic interoperability enabled through the InterSystems HealthShare® health informatics platform, WelVU uniquely provides healthcare providers and educators with access to patient diagnostic reference images, discrete clinical data, and clinical reports, using any mobile or Web-enabled device, to inform the patient about a condition, treatment plan, or upcoming procedure.
Tapping the Power of Mobile & Web Devices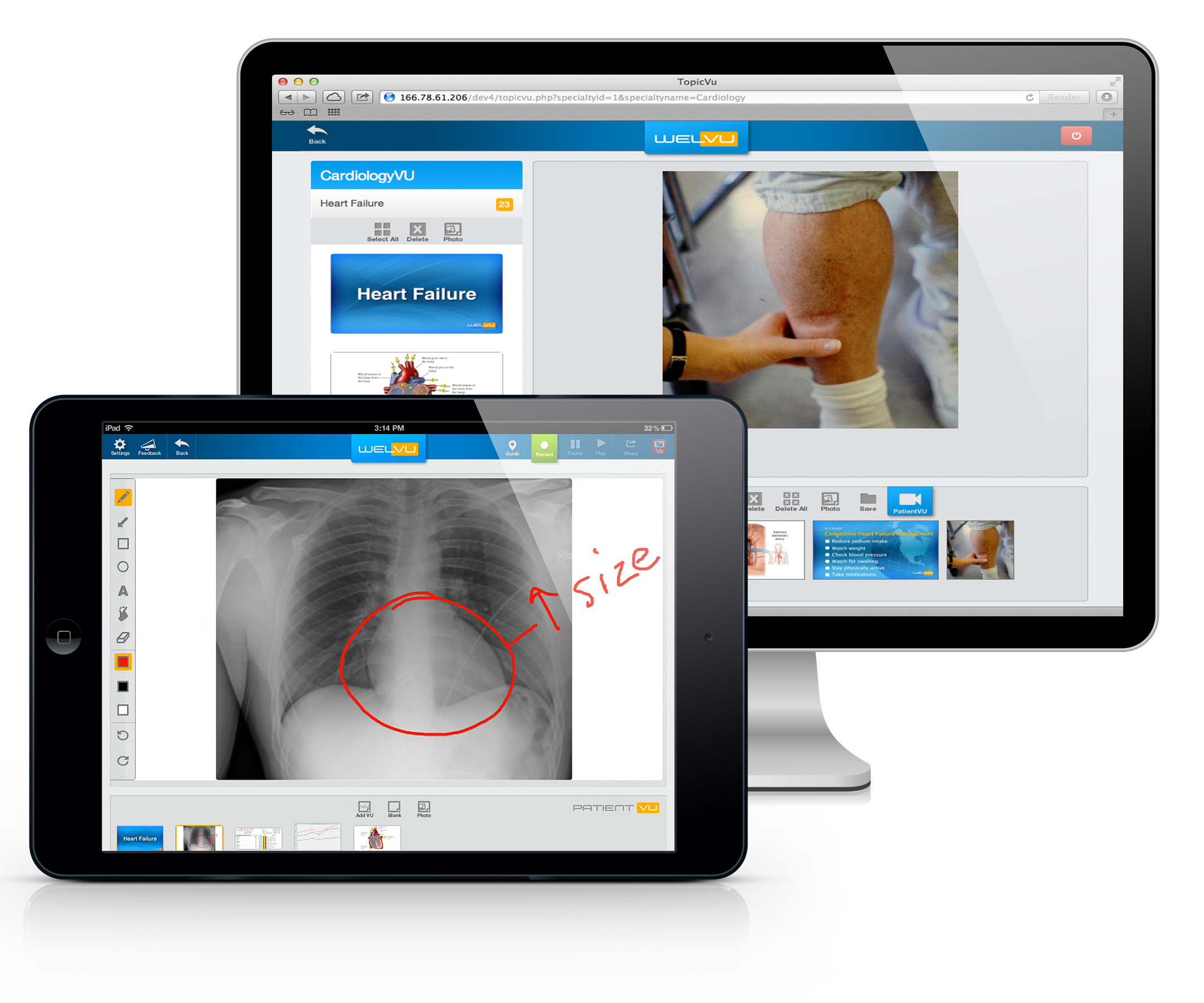 "Patients' understanding of their healthcare situation is one of the most important factors driving successful clinical outcomes and treatment compliance," says Mark Friess, Founder and CEO of WelVU. "Sadly, about 80% of what patients hear from their providers is forgotten after they leave their visit. Tapping the power of mobile and Web-based devices, we've found we can improve the patients' understanding and retention of important health information by using vivid medical illustrations, the trusted words of their providers, and their own personal clinical data."
The WelVU platform allows personalized, on-demand videos to be created at the time an educational conversation is held between a healthcare professional and the patient – be it at bed side, in the exam room, or remotely, in an online consult. WelVU encapsulates the conversation into a recording that is securely shared with patients, anywhere, on any browser-equipped device, so patients can review the audio and visual elements of the conversation as many times as they wish and share it with family and friends involved in their care.
"WelVU is terrific for physicians and ancillary staff alike because of its ease of use and great range of features, including the ability to add personalized content," says Baber Ghauri, MD, MBA, FHM, FACP, Chief Medical Information Officer at St. Mary Medical Center. "The ability to record an encounter is also a wonderful option to create a highly engaged patient or family member."
Interoperability with EHRs for Improved Patient Experience
WelVU leverages HealthShare for interoperability with EHRs, which greatly extends the visual elements available to the provider while educating a patient. For instance, instead of just using an anatomical illustration of a heart to explain potential problems, the provider can insert images from the patient's latest echocardiogram or chest X-ray. Instead of discussing general implications of high blood pressure, the patient and provider can review the trend-line of the patient's own blood pressure readings over time.
Using InterSystems HealthShare, WelVU connects its mobile and Web-based applications to the clinical data platforms at hospitals, health systems, and other clinical technology partners. Bidirectional data exchange securely transmits patient information into the WelVU platform. The resulting patient educational videos are submitted back to the EHR for documentation in the patient's official record, for the provider and care team to access. The educational videos are also inserted into the organization's patient portal for the patient's ongoing reference.
To see the video on WelVU's patient engagement solution, see: http://welvu.com/patient-engagement/.