Denise B. Rabidoux, President and Chief Executive Officer, Evangelical Homes of Michigan discusses how long term care is impacting the accountable care act and its added value in integrated healthcare. 
"The Long-Term Care (LTC) industry needs to start seeing itself as a vital provider of post acute services in the world of healthcare reform," says Denise B. Rabidoux, President and Chief Executive Officer, Evangelical Homes of Michigan. "LTC facilities are struggling to find where they will fit in the bigger picture and how they will take an active role within Accountable Care Organizations (ACOs). Their role will continue to be ever changing, and LTC providers will remain an important partner," she adds.
Rabidoux is taking part in a panel discussion at the Long-Term Care CXO Summit Spring 2014, in Las Vegas, Nevada, January 23-24. Ahead of the Summit, she discusses how LTC and post acute care facilities will add value in integrated healthcare.
How is the Accountable Care Act impacting the LTC industry? What changes will facilities go through?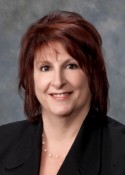 What we know as LTC is changing. It is no longer just about the provision of services. We are all trying to understand what the client or resident of the future will look like. They will be very different from patients we served in the past, or are even serving today, so we have to focus on equipping ourselves to be able to take care of them.
LTC and post acute care facilities will have a very significant role in integrated healthcare, as they will be that provider of older adult services for patients coming for a short rehabilitation stay, those needing end of life care or LTC placement because they are frail.
We must better understand the flow of patients from the acute care setting to the next part of the continuum to be confident that we can be a significant partner. We also need to better understand what we deliver. We all say we deliver quality care, but have we worked out what that means from a matrix? Residents may be happy, but we have to be able to communicate that to our acute care providers with data analytics, so they can understand how our services improve a patient's status or prevent readmission. Both human and financial resources should go into understanding the data analytics of what we provide.
Is a culture shift required to adapt to the new healthcare reality?
As a nurse by education myself, I believe we have to recognize that the traditional LTC nurse may not have all of the skills and talent needed to take care of the patient of the future without coaching and support. We need to educate our clinical teams or perhaps seek talented clinicians and registered nurses from the acute health care world. If we have a patient with us for a short a period of time, we have very little time to impact customer satisfaction and improve their overall health.
Any final comments?
We must stop hiding behind the idea that we are a quality provider. We need to understand what the metrics of that definition means for our other healthcare partners and define quality and outcomes based on a mutually decided definition, including that matrix from the stakeholder perspective.
The Long-Term CXO Summit Spring will take place at the Red Rock Casino, Resort & Spa, Las Vegas, Nevada, January 23-24, 2014. The Summit includes presentations on ACO strategies and how to reposition to become the preferred post-acute provider, preparing for the future our aging society, financing growth plans and resident-centered planning.
For more registration information on the Long-Term CXO Summit Spring 2014 format please visit, http://www.longtermcaresummit.com