Learn how Medlio's virtual health insurance card aims to create a patient/provider communication channel to support greater patient engagement.

Could the solution to overcoming U.S healthcare's greatest financial challenges—by uniting patients, providers and payers— fit in the palm of your hand? According to Medlio's David Brooks, it sure can. And he should know. His company is creating it.
"At least, that's the plan," said Brooks, CEO and cofounder of the newly formed Durham-based startup. "We think we have both the technological and operational insight to create a solution that can unveil the realities of healthcare consumption to patients and providers, which also could foster better communication between them as well as directly with payers. To unite all three via one platform is unprecedented, but if done correctly, the possibilities are endless."
That's a rather large conquest to be conquered from the preliminary tap of a fingertip. But Brooks who has more than 13 years of experience in mobile and digital health, believes it's doable. And with our U.S healthcare delivery model and insurance ecosystem quickly transforming, it needs to be done, and fast. So what is this solution Brooks has up his sleeve? Well, the real inspiration is in his wallet and in your wallet, too most likely: The insurance card.
The Little App that Could— Change it All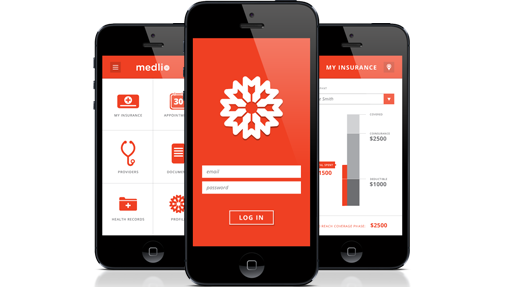 Yes, Brooks has set out to remove the one-dimensional piece of plastic from patients' wallets and replace it with a virtual insurance application for smartphones and tablets. The free-to-download app will provide patients with up-to-date access to their insurance benefits along with a pre-estimated quote for out-of-pocket medical expenses. Additionally, patients will be able to check in for their visits, update medical forms, and pay the associated estimated out-of-pocket costs prior to being seen.
Armed with real-time insurance information and financial data, patients will have the ability to be more judicious about how they spend their healthcare dollars, while helping providers put more money back into their wallets. A feat made possible through the accompanying free, web-based platform providers will use to collect those virtual payments.
Although the two technologies are designed to work independently, it's what they could accomplish together that has Brooks inspired. The end goal: Provide patients with the facts and figures concerning their healthcare consumption, build that into an amiable collaboration with providers and payers, and create what's been long absent from those relationships —transparency and trust.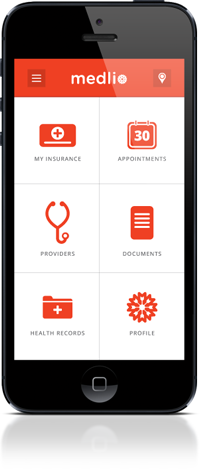 "That's the difference we are trying to make with Medlio," said Brooks. "I've seen a lot of consumer-centric solutions come and go. Although our app empowers the consumer, the backbone to this is how we can meet the needs of providers. Collecting patient payments is probably one of the greatest challenges providers face. If a patient doesn't pay before his or her medical visit, the success rate of collecting that money plummets from around 80 percent to as low as 40 percent. In fact, a McKinsey report puts the probability rate even lower at 19 percent."
Brooks, who successfully started and ran the business operations of a primary care practice for nearly eight years, knows firsthand how painful the payment collection process can be. Yet, he admits that up until recently those figures only attributed to minor losses for providers because patients were only responsible for a small percentage of their healthcare costs. For example, patients only paid around 5% out of pocket for their healthcare in 2000, mostly in the form of minimal co-pays.
However, thanks to the sudden surge of consumer-driven healthcare plans, known as high deductible health plans (HDHPs), the payment collection problem is becoming rather complex and rather large rather quickly. According to Towers Watson, one in every four big employers will have dumped every healthcare plan but HDHPs by this time next year.
Such plans can carry an out-of-pocket-expense average of 30 percent, in the form of complex deductible and coinsurance balances. Add in the complexities of reform and reimbursement, along with the demand that thousands of new patients will create (courtesy of the Affordable Care Act come January) on the declining pool of providers, and you have yourself a confluence of factors that could be chaotic if not cataclysmic for the U.S healthcare system.
"Patients don't have a way to accurately gauge what they are spending on healthcare, and until now, they haven't had to care about that. Nor have providers had to care all that much about missing out on a few co-pays. That's all about to change, and without the tools to pre-calculate these costs in the near future, both patients and providers are going to lose big. Patients won't be able make sound decisions around their healthcare consumption, and physicians won't have a way of collecting those all important pre-visit fees. It will be as it has always been: bill the payer and wait and see. Talk about being in the dark."
Virtual Vigilance in the Works
Brooks brings up a sobering point. But could the glow from a smartphone or tablet screen shed the light needed to wake up consumers to the reality of what's ahead? According to a report released from the Commonwealth Fund in 2012, the U.S. spent more on healthcare in 2009 than any other industrialized nation yet it did not provide "notably superior care." The figures boiled down to approximately $8,000 per patient. Patients didn't feel it then because they weren't paying for it, said Brooks. But they will.
"Consumers won't need much convincing once they feel it in their pockets. What they need is the tools with the knowledge to do something about it," said Brooks. "By educating the patient about healthcare consumption, maybe we can stave off some of our system's unnecessary bleeding. Through our solutions, patients and physicians can collaborate over economically viable treatment options. It's not the whole solution, but it's a start."
Unveiling the costs of care will create a natural means of competition for providers and quality assessment that considers patient satisfaction, which could incentivize physicians to enhance the quality of their care, and perhaps, set in motion a movement toward standardized care costs in the future. Both would be positive outcomes, according to Brooks.
"We are not out to create bargain-basement shopping for healthcare. This isn't a provider-price-comparison tool, and companies taking the Amazon-app approach to this problem are misguided and not thinking about the best interest of consumers," said Brooks. "Until we can accurately compare providers based on quality, access, and customer experience along with price, it's irresponsible to compare them at all. What we are offering, are the tools for consumers to predetermine their care costs and what to expect before entering the exam room. We seek to gain consumers' trust by helping them make sound decisions based on the information we can provide, not by offering them an incomplete picture of provider comparison."
If the app's buy-in is as big as Brooks hopes, then Medlio will have an opportunity to capitalize on the collaboration by offering a variety of features and solutions to streamline everything from communication and risk management processes to population health management efforts. There are competitors working on projects with similar offerings, such as auto check-in technologies, patient portals, real-time adjudication tools, patient information data stores, and benefit calculators. Medlio is separating itself from those competitors by trying to offer it all under one, secure platform, but are they setting the bar too high?
"Make no mistake; our feet are firmly planted on the ground. We have a lot of preliminary footwork to do before we can talk about the bigger picture. We have a great team of people here. I have worked with my fellow cofounders on other startups, and we know what each of us can bring to this project. For us, this is really the culmination of everything we've worked on up until this point. We're dreaming big, but we're starting out small."
Medlio has moved from potential to progress rather quickly since its formation last January. The company, which is part of the DreamIt Health Accelerator, is already testing its provider application in its first office (part of a 32-practice IPA and ACO), and its mobile patient application goes into private beta testing this month. But will Medlio's solutions be successful where others have failed?
"Technically speaking, we're building an app, but what we're really hoping to create is an environment where consumers can make smarter choices, and providers and payers can collaborate, so we can eliminate the pains that have long plagued the payment processes of our healthcare system. We can't do it alone, however. At one time or another, we are all patients and we all have a part to play here."
At first glance, Medlio's ambitions may seem lofty, but Brooks is trying to make and does have an exceptional point. Regardless of what an app can or cannot do, it's us as individuals who hold the pieces to this healthcare puzzle. We have the personal responsibility. We have the potential to change. We have the ability to empower ourselves. Those things cannot be manufactured for us, but perhaps the right solution could inspire us to take hold of those things for ourselves. Medlio has yet to determine if that's possible—but it certainly seems to be something worth aiming for.