In this interview, Paul Weygandt, MD, JD, MPH, MBA, FACPE, VP of of Physician Services at Nuance Communications talks about how a physician-first approach can help address hurdles associated with the transition to ICD-10. In addition to ICD-10, ensuring physicians have the training and tools to create accurate, specific documentation starting at the point of care will have lasting positive repercussions as it relates to improved outcomes and appropriate reimbursement. He also outlines five critical mistakes made by physicians and leadership when it comes to ICD-10 preparation.
In your opinion, what are the top 3 to 5 biggest concerns for physicians surrounding the ICD-10 transition?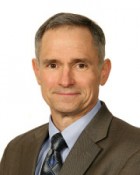 For most physicians, the primary concern regarding their private practice is cost.  There was a study done back in 2008 that estimated that the cost of implementing ICD-10 for a small (1-3 member) physician group is in the neighborhood of $63,000. The cost includes additional staff training, information systems updates, contract renegotiation, etc.
For physicians who perform inpatient services, a primary concern is workflow impact. While they might not identify the problem as one of workflow, they already frequently balk at coder clarifications, which may, at some facilities, increase dramatically under ICD-10.
Many physicians who have accepted that ICD-10 is going to happen are concerned about "learning ICD-10." They have heard from Health Information Management (HIM) departments about the complexity of learning for coders and are concerned with how learning the appropriate information will impact them in turn.
Physicians have also heard about the code expansion from ICD-9 to ICD-10 and are apprehensive about all the additional "specificity" that ICD-10 is going to require and what impact this will have on their workflow.
What is the best approach to establishing a "physician-first" approach/methodology to ICD-10 implementation?
Physician engagement is the primary prerequisite for successful implementation of ICD-10. New and innovative systems and technologies will fail if physicians, the end users, are not engaged. Physician engagement can be attained by providing the necessary information to physicians regarding an organization's approach to ICD-10 including: operational components to decrease impact on physician workflow; education specific to a given physician's sub-specialty; computer-assisted physician documentation solutions to identify missed documentation in real-time; and leveraging of information already in the medical record to enhance documentation.
A recent survey find 88% of physicians are concerned about the ICD-10 impact on clinical documentation, what are some of the considerations to keep in mind to minimize this impact?
Specialty-specific knowledge regarding necessary components of diagnosis and procedural coding.
Utilizing technologies that allow a physician to document their "thought process," rather than having to select from point & click menus. This entails either direct text entry (typing) and/or speech recognition.
Transitioning the process of documentation clarification from retrospective (coding queries) to concurrent (clinical documentation improvement – CDI) and, eventually, to real-time (computer-assisted technologies).
Tell me more about the new point of care approach to clinical documentation?
Physicians rely on critical analysis of multiple data points in arriving at clinical diagnoses. Retrospective coding queries have always been problematic because physicians must re-analyze a medical record, rebuild their thought process, and document a diagnosis without the visual reference to the patient, who has already been discharged. CDI represents a major improvement in the process, because documentation specialists can, within 24 – 48 hours, identify documentation deficiencies and request documentation clarification while the physician is still managing a patient. Real-time computer-assisted technologies will allow a physician to very rapidly process requests for additional information at the very time they are still involved in delivering care, markedly decreasing workflow impact.
How do you successfully optimize your EMR to benefit your CDI program?
We must leverage technology to identify information within the medical record that is relevant to accurate diagnoses. Many times such information is "hidden" within notes from physical therapists, dieticians, nurses and others. We must also begin to leverage clinical language understanding to deliver key information to both physicians and documentation specialists. Also, we need to provide mechanisms for physicians to provide their "clinical impression" on a daily basis and avoid problematic technologies such as cut and paste, point and click and copy forward.
What critical mistakes are made by physicians and leadership when it comes to ICD-10 preparation?
Overstating the complexity of ICD-10 (for physicians).
Failing to engage physicians in a positive way to anticipate the benefits of ICD-10.
Making ICD-10 a revenue cycle / HIM issue rather than a clinical issue.
Not engaging physician leadership in ICD-10 planning teams.
Not focusing on physician workflow and collaborating with medical executive teams to plan for best practices.
Training and education is critical to a successful ICD-10 transition, what are some of the key success factors to look for when seeking physician training/education partners? How soon should they start?
Effective physician education should be peer-to-peer, physician-to-physician.
Introductory "engagement" education should occur as soon as possible.
Specialty-specific education should be introduced at or near the time of implementation of dual coding.
Local physician leaders should receive appropriate ICD-10 education to lead implementation with their medical staff (not formal coder ICD-10 education).
In your opinion, what are some of the best practices to get physicians on board for the ICD-10 transition?
Begin the conversation and engage physician leadership in discussions now.  Also, identify that ICD-10 is not an isolated event, but rather, part of an evolution of our healthcare environment, tightly linked to many other issues such as the evolution to quality-based payment, ACO development and future compensation models.
Given the timeframe, do you think it is becoming almost too late to change the negative perception of the ICD-10 held by physicians?
The negative physician perception of ICD-10 is based upon misunderstandings, myths and negative publicity. Physicians have an opportunity to benefit from accurate ICD-10 documentation if they endorse the process and build strong practice models. However, for physicians to adequately prepare private practices for ICD-10, we are almost running out of time. The message must be delivered to physicians very quickly that ICD-10 preparation is essential for any physician practice.
For physicians and healthcare organizations that are just getting started, what should be their top priorities?
Complete an organizational ICD-10 assessment if not already completed. If specifically addressing just the physician engagement component:
Engage the medical staff now by assisting physicians to prepare both in the office and hospital setting for the transition to ICD-10.
Determine how you will provide specialty-specific education to your physicians in a peer-to-peer manner in 2014.
Identify medical director(s) at your facility who can assist in optimizing your clinical documentation program now and obtain the necessary knowledge to lead change during the transition to ICD-10.
Any final closing thoughts/comments?
If one assumes that current estimates of physician office preparation for ICD-10 are accurate, I believe that there is a significant risk of a large scale "meltdown" if practices do not begin to rapidly prepare for the transition. In May or June 2014, many practices will recognize that they lack sufficient time to educate their billers, update information systems, renegotiate ICD-9 based contracts, or prepare office workflow for ICD-10. There may well be a large demographic shift in physician practice at that time.
Physicians with sufficient assets may retire.  Other, less fortunate physicians will be forced to seek employment relationships with entities prepared for ICD-10, including many hospitals. This demographic shift is likely to occur at the same time that hospital CFOs are preparing for significant revenue challenges during the hospital ICD-10 transition.
The result may be a buyer's market where physician practices are relatively undervalued.  The resulting tensions may add significant challenges to an already challenging transition to ICD-10.