Department of Defense EHR system goes commercial as the DoD moves forward with the intent to acquire a commercial EHR solution.
Secretary of Defense Chuck Hagel's long-awaited (in health IT circles, anyway) decision on the Department of Defense's core health IT system has been made. The VA's VistA system is out as the preferred DoD. Unless it's not.
I'll explain.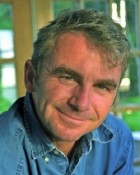 In his May 21 memo, Hagel directed the DoD to initiate a competitive process for a commercially available electronic health record (EHR) solution.  Understandably, the secretary has to create a level playing field, a competitive process, so he can tell Congress with certainty that due diligence was done. Hate it a lot or hate it a little, this is the nature of our political process.
Already, many are spinning Hagel's decision as a huge win for proprietary solutions; popular blogger Mr. HIStalk has already established Epic as the frontrunner in the upcoming DoD derby.
But before we simply anoint Judy Faulkner the queen of American health IT, I want, as the Brits say, to throw a spanner in the works.
Commercial ≠ Proprietary
A careful review of the Hagel memo and other recent statements from his top lieutenants reveal a more progressive vision and clear requirements for an open architecture and service model.
From the Hagel memo:
I am convinced that a competitive process is the optimal way to ensure we select the best value solution for DoD … A competitive process will allow DoD to consider commercial alternatives that may offer reduced cost, reduced schedule and technical risk, and access to increased current capability and future growth in capability by leveraging ongoing advances in the commercial marketplace … Also, based on DoD's market research, a VistA-based solution will likely be part of one or more competitive offerings that DoD receives.
To sum up, the secretary has directed the DoD to go commercial instead of developing and maintaining their own VistA-based solution, but commercialized VistA-based solutions will be included in the competitive process.
Earlier in the memo, Hagel articulates the department's vision.
More interoperable EHR in the near term and a modernized EHR system in the mid term (sic) will create an environment in which clinicians and patients from both departments are able to share current and future healthcare information for continuity of care and improved treatment.
Hagel clearly states the primary goals of the ongoing EHR selection effort:
Ensuring interoperability with the VA
Obtaining the best value for taxpayers
Investing in health IT that is sustainable over the long term
These specific goals and the general tone suggest the Hagel memo is not simply a directive to acquire a commercial-off-the-shelf (COTS) EHR. Indeed, the DoD must ensure interoperability with VistA in the short term to support continuity of care for wounded warriors AND in the medium term must be able modernize the selected system. In the long term, the solution must be economically sustainable and the best value for all taxpayers, not just those in Wisconsin.
Related: Is Health IT Interoperability In The Nature of Healthcare?
Especially with regard to economic sustainability, would a proprietary system meet these requirements? This is not a directive to procure a traditional, expensive, proprietary software system.
Since the Hagel memo was made public, Undersecretary of Defense for Acquisition, Technology and Logistics Frank Kendall has provided additional insight into the decision. According to Kendall, DoD research has indicated 20 potential vendors, of which 3 offer VistA-based solutions. The DoD will not, Kendall also stated, get locked into one vendor's solution for the long term.
Recent history supports Kendall's assurance and demonstrates support for an open systems approach in many segments of the federal government.
A DoD request for information from February lays out specific health IT requirements:
The most capability in the shortest period of time for the least cost
An open, modular EHR system utilizing standards-based / non-proprietary interfaces
A core best-of-suite (BoS) EHR application utilizing additional best-of-breed (BoB) applications until full capability is deployed
In a March memo, J. Michael Gilmore, director of the Pentagon's Operational Test and Evaluation Office, laid out the rational for not pursuing a proprietary solution.
The Department's current approach is manifestly inconsistent with the President's open standards agenda for electronic health records. That agenda has been clearly established and the White House has been very active in pursuing it throughout the President's first term. The White House has repeatedly recommended that the Department take an inexpensive and direct approach to implementing the President's open standards.

Unfortunately, the Department's preference is to purchase proprietary software for so-called "core" health management functions. This will be an expensive, complete replacement that may or may not succeed and that may or may not result in a system.
Hagel's memo does not invalidate the Presidents mandate; non-proprietary commercial solutions exist that can meet these and additional relevant requirements.
As reported in NextGov on May 15, the House Appropriations Committee recently threw their financial support behind development of a single, joint electronic health record for DoD and VA in its preliminary 2014 VA spending bill.
The committee provided $344 million in development funds for the integrated electronic health record in fiscal 2014, up $92 million from the $252 million VA requested. The money would come on the condition that no funds be expended on any electronic health record project unless it is an open architecture system that serves both Defense and VA.
Related: What is the Opposite of Health IT Return on Investment?
In our current political and economic climate, the DoD decision is the most high profile IT procurement in history. If the pending competition is truly based in the very high level requirements expressed by all the government officials involved, a commercial open-platform solution may very well win the day.
It's still promising that the DoD is talking about open architecture, open platform and avoiding single vendor lock-in. Maybe they looked at how Apple, Red Hat and Salesforce revolutionized other industries and asked themselves, "Why not us?"
Related: Open Platforms Are the Key to Health IT Interoperability
Stay tuned…
Edmund Billings, MD, is chief medical officer of Medsphere Systems Corporation, the developer of the OpenVista electronic health record.